About this Event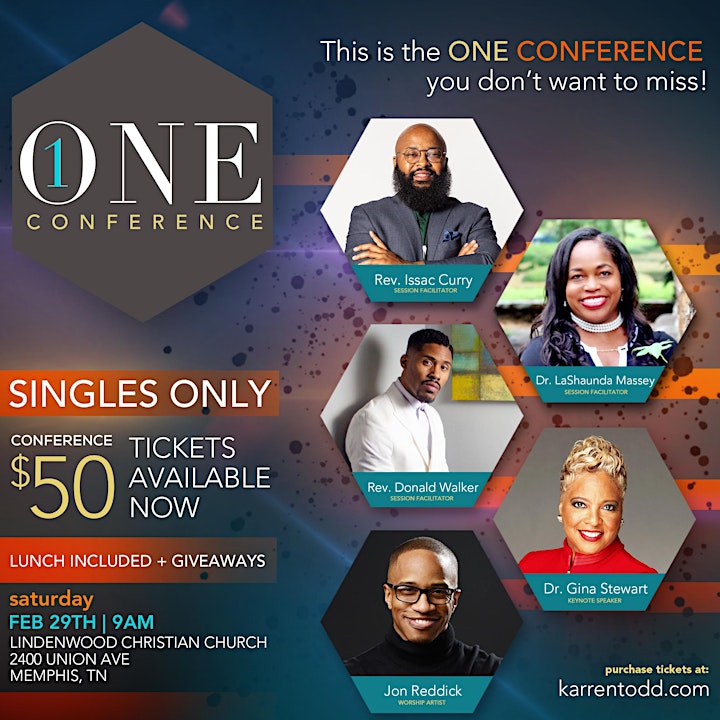 We are excited about the 2nd Annual ONE Conference for Singles - Saturday, Feb 29th at Lindenwood Christian Church!
God is sending some of God's Best to bless YOU: Isaac Curry (last year's keynote) & Donald Walker (last year's breakout facilitator) are BOTH coming back. They won't do the same thing but they are bringing the same FIRE!
Clinical Psychologist, Dr. LaShaunda Massy will help us to get and KEEP our mental wellness in check.
And if that wasn't enough content to change your life - Rev. Dr. GINA STEWART has agreed to kickoff our day!!
Oh wait..did I mention recording artist Jon Reddick is our Musical Guest?!?
This thing about about to be CRAZY!
Take your B12 and don't plan ANYTHING else for that day. You don't want to come late and you certainly don't want to leave early. This is the ONE Conference you don't want to miss!