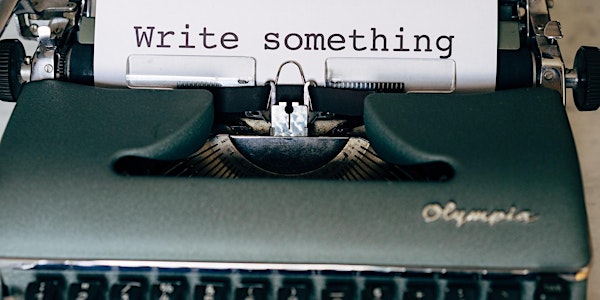 One Blog Down! Co-working blog writing session
A CO-WRITING COMMUNITY FOR WOMEN
Refund Policy
Contact the organizer to request a refund.
Eventbrite's fee is nonrefundable.
About this event
50% off for Collective Members. Get details and save $4 on a monthly membership here: https://rb.gy/f64p8g
You know that blogging is good for business and you genuinely want to write more articles but good intentions seem to be getting you nowhere. Am I right?
What if I told you there was a simple way to write ready-to-publish articles REGULARLY -- without tearing your hair out?
HERE'S THE SCOOP:
I'm running a series of bi-weekly co-writing sessions to help you get your thoughts out of your head and onto the world wide web.
SIDENOTE: If this interests you, considering attending my intro to blogging workshop on January 8. It isn't essential that you take this first, but it will help you get more out of your co-writing session. More details on the intro workhop here: https://bit.ly/3ECxTzb
Research suggests we're 95% more likely to achieve our goals when we commit to others. Making the commitment to write is half the battle, so RSVP now and let's do this.
HERE'S HOW IT WORKS:
1. You show up with ONE topic you want to blog about and B-minus aspirations -- because shooting for an A+ is what stops most writers from writing.
2. Step by step, with writing sprints in between, I walk you through my blogging outline, giving you the cues you need to populate each section of your article and setting a timer that gives you enough time to get some solid thoughts down but not enough time to overthink it.
3. This is a working session so you're there to write with no obligation to share. However, I invite you to speak up if you hit a roadblock so that I can help you push through it.
HERE'S WHAT YOU'LL LEAVE WITH:
At the end of the two hours, you should have a solid first draft that has focus and flow, and, after a little finessing, will be ready to publish.
ONE BLOG DOWN!
ABOUT YOUR FACILITATOR
Viv Singer is a Toronto-based freelance copywriter with 20+ years of experience helping solopreneurs and businesses of all kinds and sizes express themselves through the written word. To view Viv's copywriting portfolio, visit vivsinger.com. To check out her personal blog, visit vivfortoday.com.