One Belt, One Road, One World: What's in it for U.S. Businesses?
Actions and Detail Panel
One Belt, One Road, One World: What's in it for U.S. Businesses?
Wed, February 8, 2017, 6:00 PM – 9:00 PM PST
Description
Are you ready for the business opportunities arising from China's "One Belt, One Road" initiative? CBSI's second forum in the series, "One Belt, One Road, One World," is a gala event exploring how such a partnership might take shape. The huge reservoir of Golden State talent in fields like high tech and environmental engineering can—and undoubtedly will—be tapped to participate in the transformation of the Eurasian continent through OBOR. Meanwhile, smart California businesses are proactively creating new strategies to exploit opportunities along the Belt and Road. This event is designed to show local businesses how they, too, can become part of this future.
Keynote Speaker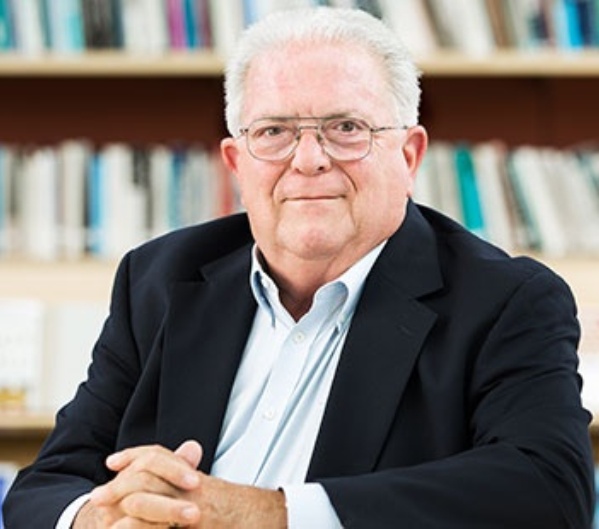 Honorable Chas W. Freeman, Jr.
Senior Fellow, Watson Institute for International and Public Affairs, Brown University

Ambassador Chas W. Freeman, Jr. is a senior fellow at Brown University's Watson Institute for International Studies, a former U.S. Assistant Secretary of Defense, ambassador to Saudi Arabia (during operations Desert Shield and Desert Storm), acting Assistant Secretary of State for African Affairs, and Chargé d'affaires at both Bangkok and Beijing. He began his diplomatic career in India but specialized in Chinese affairs (He was the principal American interpreter during President Nixon's visit to Beijing in 1972).
Ambassador Freeman is a much sought-after public speaker (see http://chasfreeman.net/) and the author of numerous well-received books on statecraft and diplomacy. His most recent book, America's Continuing Misadventures in the Middle East, came out in May 2016. Interesting Times: China, America, and the Shifting Balance of Prestige, was published in March 2013. America's Misadventures in the Middle East came out in 2010, as did the most recent revision of The Diplomat's Dictionary, the companion volume to Arts of Power: Statecraft and Diplomacy. He was the editor of the Encyclopedia Britannica entry on "diplomacy."
Chas Freeman studied at the Universidad Nacional Autónoma de México and in Taiwan, and earned an AB magna cum laude from Yale University as well as a JD from the Harvard Law School. He chairs Projects International, Inc., a Washington-based firm that for more than three decades has helped its American and foreign clients create ventures across borders, facilitating their establishment of new businesses through the design, negotiation, capitalization, and implementation of greenfield investments, mergers and acquisitions, joint ventures, franchises, one-off transactions, sales and agencies in other countries.
"China and the United States must work out a mutually agreeable modus vivendi and a relationship — even a partnership — that reflects both the realities OBOR is creating and the enhanced role of China in global and regional affairs." Chas Freeman, June 2016

Read More about Chas W. Freeman
Join China experts for a lively discussion on OBOR and find out how your business can benefit during the CBSI gala event filled with enlightening discussions, networking, and cultural and musical entertainment!
*China's One Belt, One Road (OBOR) initiative represents "the largest and potentially the most transformative engineering effort in human history." (Chas Freeman, Former U.S. Ambassador to Saudi Arabia, June 20, 2016). OBOR is already having a transformational impact on the political economies of many Asian nations.
­­
Parking is available for registered guests.
Date and Time
Location
McLaren Conference Center, University of San Francisco
2130 Fulton Street
San Francisco, CA 94117