Join us for a Spring skin cleanse refresh masterclass with Tammy Fender and ONDA Beauty founders Naomi Watts and Larissa Thomson!
About this event
Join us for a Spring skin cleanse refresh masterclass with Tammy Fender and ONDA Beauty founders Naomi Watts and Larissa Thomson!
Spring Deep Cleanse
Based on Tammy's double-masking Spa protocols, we're offering a cleansing ritual of renewal and restoration, with lymphatic drainage massage techniques to complete the detoxification process.
Follow along as Tammy shares her precise techniques, exfoliating the skin gently and thoroughly with Epi-Peel, then following with an application of Purifying Luculent Masque, blended with a rich array of cleansing herbal remedies to clarify the skin and lift away dullness. To finish, we will release tension and veil the skin in nurturing protection with Plant Milk, learning about Tammy's facial massage practices, especially those that aid the body in cleansing.
You will learn:
1. How to safely—and deeply—cleanse your skin, using Tammy's gommage technique.
2. Learn which herbs and holistic practices can help soothe the skin as you cleanse and detoxify.
3. Practice precision massage techniques to support the lymphatic system and release tension held in the face, which can contribute to fine lines.
What you will need:
Your Tammy Fender sample kit
Bowl of hot water
Cleansing cloth
*Your ticket includes a 30 minute-long masterclass and a sample kit of products shipped directly to your home ahead of the workshop that we'll use during the class.
All virtual log-in info will be sent to your email the day of the event.
Sample Kit includes personal testers of:
Order by Wednesday, April 28th, 2021 to ensure timely receipt of your sample kit. All orders placed after April 28th may not receive a sample kit in time for the live event.
*Open to non-US residents for virtual event only. Sample kits can only be shipped to US residents.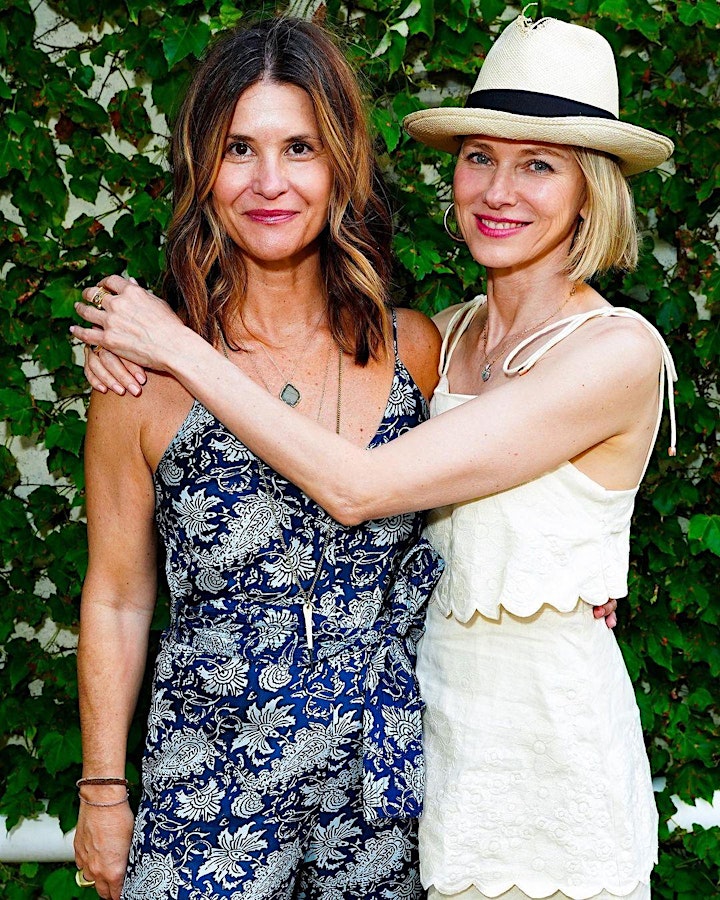 About ONDA Beauty:
ONDA Beauty is co-founded by Larissa Thomson, Naomi Watts, and Sarah Bryden-Brown. We believe in the power of the clean beauty movement and hope to convert as many people as possible to switch to clean personal and beauty products for the benefit of themselves, the environment, and the passionate founders who create the transformational products that make our world a better place. We help you experience natural beauty within a warm, inviting, helpful space, at our stores in Tribeca, Sag Harbor, Sydney, and online. Our dedicated and passionate staff will guide you to find the best products for your skin, lifestyle, and peace of mind.
About Tammy Fender:
Over 25 years ago, brand founder Tammy Fender pioneered a movement celebrating natural, plant-based luxury skincare and holistic living, recognizing the interconnected nature of wellness, while guiding clients towards lifestyle choices that enhance vitality.
As a world renowned aesthetician, Tammy translated her success in the Spa treatment room into a coveted all-natural skincare collection, each formula created with the most exquisite and pure natural remedies—from herbs and plant butters to refined marine clays and precious floral essences. Her uniquely active, proprietary blends are effective, bringing gorgeous results to the skin, but they also work on many levels, designed not only to care for the complexion, but in support of each client's overall wellness. She's now known for a devoted following among beauty editors and celebrities who make their way to her legendary West Palm Beach Spa as well as for her award-winning skincare line and her thoughtful leadership in the beauty industry
Yet, as in the beginning, the deep beauty of Tammy's work comes through her hands. You'll find her working hands-on—every day—both in the laboratory and in the treatment room.. Each of Tammy's holistic skincare formulas carries the wisdom of her direct experience in restoring and replenishing the skin, but also supporting a renewal of vibrancy for the whole being, in body, mind and spirit.