ONCE UPON A BRAND: NEW MEDIA PRODUCERS CREATING NEW FORMS OF BRANDED ENTERTAINMENT

Wednesday, October 3, 2012 from 7:00 PM to 9:00 PM (EDT)
Event Details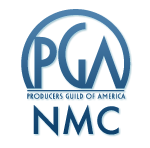 PRODUCERS GUILD OF AMERICA NEW MEDIA COUNCIL EAST
PRESENTS...
ONCE UPON A BRAND:
NEW MEDIA PRODUCERS CREATING
NEW FORMS OF BRANDED ENTERTAINMENT
WEDNESDAY, OCTOBER 3, 2012
7:00 - 9:00 PM
Havas Worldwide (formerly Euro RSCG) 
350 Hudson Street 
7th Floor Common Area
New York City
The stories told by brands through what has become the branded entertainment genre have unfolded in ways that are viral, sustainable, and profitable. From the reinvigoriation of K-Swiss to the staying power of 'The World's Most Interesting Man' to the explosion of independent and agency studios producing new forms of branded content, the branded entertainment decade is here. The Interactive Advertising Bureau (IAB) estimated that revenues for branded entertainment sponsorships grew 88% in 2010. As online video consumers worldwide are set to double from last year to 1.5 billion by 2016 (Cisco), and with long-form video (more than 10 minutes in length) now representing the majority of all online videos viewed (Ooyala), branded entertainment will grow exponentially.
The Producers Guild of America New Media Council East presents a session in which some of the leading producers in the branded entertainment space discuss how the medium is growing, and how agencies, studios, and brands can reach relevant consumers and create more effective brand awareness and engagement.
Speakers:
Jason Jercinovic, Havas Worldwide
Jason Jercinovic is the president of Havas Worldwide. He creates integrated digital programs for clients, including IBM. He was previously a group director at R/GA, where he ran Nike's global digital brand work. Jason has served as chief marketing officer for Magnetic.tv and as vice president of content & production for Mark Ecko Enterprises and Complex magazine, and was based in Australia for several years, where he was the managing director of Communicator Interactive, leading up to its acquisition by Blue Freeway. He is a member of the Producers Guild of America New Media Council East executive committee. Jason holds a degree in philosophy from Whitman College.
Doug Scott, Ogilvy Entertainment
Doug Scott is the President of Ogilvy Entertainment, where he has, since June 2006, been developing and producing brand funded entertainment for clients, including The Business of Innovation for IBM, Digital Cribs for Cisco, The Invested Life for TD Ameritrade, and an animated series for Capri Sun.
Before Ogilvy, Doug was co-founder of MATTER, where he developed and produced high visibility integrated marketing programs including Diddy Runs the City for Sean Combs, the Lohas Conference for Ford Motor Company and Blender Sessions concert series. Prior to MATTER, Doug was Executive Vice President, Marketing and Branded Entertainment Creative Director at Hypnotic where he developed the Chrysler Million Dollar Film Festival for Daimler Chrysler as well as programs for Reebok, Nintendo and Toyota.
Jeff Koenig, OMFGeek
Jeff is the founder and CEO of OMFGeek, an original web series production company, and a member of the Board for the International Academy of Web Television. Jeff is a new media producer and entrepreneur with a focus on growth strategies for serialized original content for digital distribution. He has developed, produced, or advised on over two dozen digital productions, from low-budget independent series to six-figure branded entertainment plays for clients that include Trident, Ikea, SFN Group, Hiscox and Allstate Insurance. His current projects include the sci-fi series DRIFTER, the supernatural procedural WAKE, and the reality game show GEEK VS. GEEK.
David Berkowitz, 360i
David Berkowitz is VP of Emerging Media at 360i. He develops social media and mobile programs for marketers spanning the media & entertainment, retail, travel, and CPG industries. Every Tuesday, David writes the weekly Social Media Insider column for MediaPost, with more than 350 editions published to date. He has spoken at more than 150 events including Web 2.0 Expo, Blog World Expo, ThinkMobile, and iMedia. You can also find him mentioned regularly in the press, including The Wall Street Journal, The New York Times, USA Today, and Advertising Age.
Chris Hayes, Huge
Chris Hayes is the Managing Director, Business Development at Huge, where he oversees global new business operations.  Prior to joining Huge, Chris served as Global CMO at Y&R, where he was responsible for propelling the company through one of the fastest growth periods in the agency's history. He has also served as marketing director for Europe at Euro RSCG. Chris joined Euro RSCG after the company he founded was acquired by Middleberg + Associates in 1998. Chris began his career at i3 Mobile, the world's first wireless content specialist, becoming head of marketing for a publicly traded company at just 25. 
Greg Weinstein, G Major Entertainment
Moderator, Greg Weinstein, member, executive committee, Producers Guild of America New Media Council East; Greg launched and ran A&E/History's Digital Media Studio, was VP of Digital Content Strategy for MTV, VP of Programming & Development for Comcast, and helped launch History's new spinoff channel H2.  He has supervised branded entertainment content for Pepsi, Nikon, Wrigley, Taco Bell, Dr. Pepper, Virgin Mobile and Lego.
Event produced by:
Greg Weinstein, PGA NMC member and Chris Pfaff, Vice-Chair of PGA NMC national board
Event hosted by:
The Producers Guild of America, New Media Council, New York Chapter
Refreshments will be served. Members are strongly encouraged to bring qualified prospective members as their guests.
Special thanks to Terra Fossil for providing premium wines for PGA East events.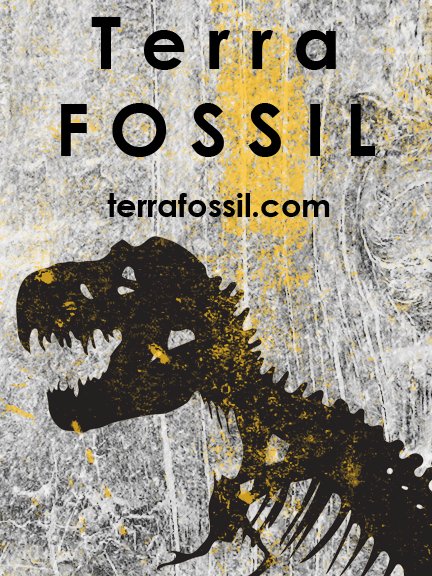 For the most up-to-date information on the PGA New Media Council East, please visit the blog at http://pganmc.blogspot.com
For more information about the PGA and to access a membership application, please visit: http://www.producersguild.org
Previous events from our event series can be accessed in both webcast and podcast format at: http://www.scribemedia.org/pga
When & Where

Havas Worldwide (formerly Euro RSCG)
350 Hudson Street
7th Floor Common Area
New York, NY 10014


Wednesday, October 3, 2012 from 7:00 PM to 9:00 PM (EDT)
Add to my calendar
Organizer
The Producers Guild of America's New Media Council was formed in 2002 in order to recognize, represent, and protect the interests of producers working outside the "traditional" formats of Television and Film to include Broadband, Mobile, Games (console and online), Digital Animation, Digital Visual Effects, Interactive/Enhanced Television, DVD/Blu-ray, Special Venues, and Transmedia.
To find out more about the Producers Guild of America, please contact us.