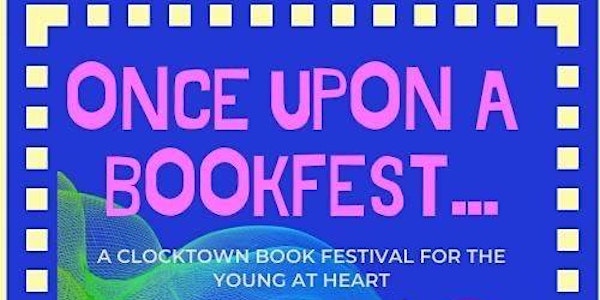 Once Upon A Book Fest @ the Ashland Public Library
Once Upon A BookFest... is a one of its kind book festival devoted to the kids, tweens, teens, and their families. Books and Authors ❤️
When and where
Location
Ashland Public Library 66 Front Street Ashland, MA 01721
About this event
Once Upon A Book Fest... is a one of its kind book festival devoted to the kids, tweens, teens, and their families. We'll be hosting authors and illustrators whose books you've loved or that you'll love discovering! The day will be spent in workshops, meeting the authors, and hanging out with fellow book lovers. It's going to be magical!
We are thrilled to welcome authors Nandini Bajpai, LJ Baptiste, Ashlander Jonathan Follett, Josh Funk, Ashlander Daphne Garcia, Jannie Ho, Kelly Light, Lois McAuliffe (our very own children's librarian!), Debbi Michiko Florence, Mark Parisi, Ganesh and Smitha Ramachandran, and Tak Toyoshima to Ashland for our First Annual Once Upon A Book Fest Children's Book Festival!
We'll have a day full of hands-on workshops, author presentations, book selling and signing, food trucks and so much more! We hope you can join us for this very special day. Stay tuned for the full schedule of events.
Please register so we know how many chairs to put out, how many markers to buy, and how much food to have on hand.
Once Upon a Book Fest is presented by Arts! Ashland Alliance and the Ashland Public Library. Our sponsors include the Friends of the Ashland Public Library, Mass Cultural Council, Ashland Cultural Council, Ashland Mom's Club, Ashland Select Board (BAA grant), the Metrowest Visitor's Bureau, and Erica's Ristorante.
Sign up for Ashland Library's Newsletter!