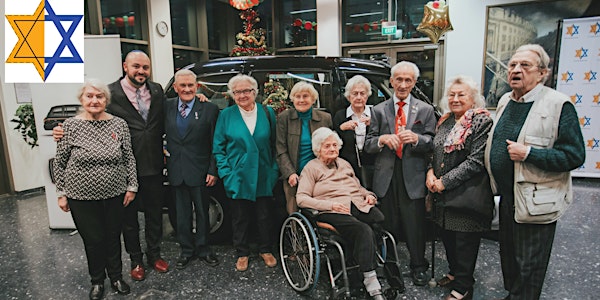 *Once in a lifetime event honoring the Righteous Among The Nations *
When and where
Location
Restauracja Endorfina 2 Foksal 00-366 Warszawa Poland
Description
On November 14th, 2019 we will be holding an event where we will be coming together to honor the Righteous Among The Nations, and celebrate the 100th birthday of the oldest living Righteous, Mr. Jozef Walaszczyk.
We are honored that dozens of Righteous Among The Nations will be in attendance at our event, with these heroes and their relatives coming from around the world to take part, giving us all the opportunity to come together to show them the love and respect they deserve. Coming from Poland, Belarus, Albania, Denmark and more, this is truly a once in a lifetime opportunity.
We are honored that we were able to invite the former Minister of Foreign Affairs of Albania, Mr. Edmond Panariti, who will be flying out to speak at the event, sharing the story of his father, one of the Righteous Among The Nations, a remarkable Albanian Muslim, who risked his life to save Jews from the Holocaust.
We are honored that former Deputy Speaker of The Knesset Hilik Bar, will be leading a bipartisan delegation of Israeli political leaders to come and honor these heroes.
We are honored that Kosova/Albanian pop-sensation 'Vesa' will be coming especially with a special repertoire prepared in Albanian and English in honor of the Righteous.
We are most honored that From The Depths Honorary Chairman, Holocaust Survivor Edward Mosberg, will be coming in especially from the United States, to be the keynote speaker at the event.
We have media covering this event from around the world, with the event live streamed to over 25 million people.
We at From The Depths, would be honored to host you at this incredibly important event.
Endorfina Foksal
Ul Foksal 2
Warszawa
November 14th, 2019 - 6:30pm
All the best,
Jonny
Jonny Daniels
Executive Director
From The Depths
+48799727244