Description
Join Rachael Myrow of KQED as she leads a conversation with Meera Kaul of Germanium Ventures, Lauren Kolodney of Aspect Ventures, Laura Weidman-Powers of CODE2040, Sukrutha Bhadouria of Salesforce, and Priyanka Shetty of YouNoodle, about the life and times of being female and hitting it big in the Valley. They will talk about what it takes to get there and how to inspire future women in tech - globally - to also reach for stars.
Hit any tech event or start-up from downtown San Francisco to San Jose and you see the same thing over and over again. A whole bunch of young men in T-shirts and hoodies - coding, starting unique new companies and getting funded in the millions of dollars. So what's it like to be a successful woman in Silicon Valley and what should young women be doing now to be in the same position as the Mark Zuckerbergs, Elon Musk's and Jack Dorsey's of the world? Join us for an all female discussion on being successful and being a woman in Silicon Valley.
About our Moderator: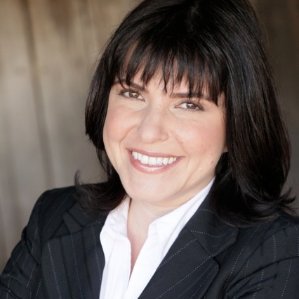 Rachael Myrow - KQED
From KQED's Bureau in San Jose, Rachael Myrow's mandate is to cover politics, economics, technology and culture in a region that stretches from Burlingame to Edenvale to Fremont. She also covers food and its relationship to health, happiness and public policy, and blogs for Bay Area Bites. Her posting in Silicon Valley follows more than seven years serving as the daily host of KQED's California Report, broadcast on NPR affiliates throughout the state. She has also guest hosted The California Report Magazine and Forum and hopes to continue to do so in the years to come.
Rachael's work has won her awards from the LA Press Club, the Radio and Television News Association, the Associated Press Television-Radio Association of California and Nevada, the Radio-Television News Directors Association of Southern California, the Northern California RTNDA, SPJ Northern California Chapter, the San Francisco Peninsula Club Greater Bay Area and a Regional Edward R. Murrow Award.
Our Panelists: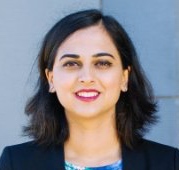 Sukrutha Bhadouria, Senior Software Engineer at Salesforce

Sukrutha is the Managing Director of Bay Area Girl Geek Dinners, hosting dozens of sold-out networking events for women in technology. After getting her M.S. in Electric Engineering from USC, Sukrutha was a senior software test engineer at Citrix and currently works as a Senior MTS at Salesforce.com. She is also a regular contributor to the Women in Tech blog internationally at Salesforce. She was named Named in Business Insider's "30 Most Important Women Under 30 In Tech" list for 2014.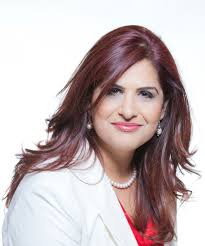 Meera Kaul - Germanium Ventures

Meera Kaul has been through the process of being a serial entrepreneur, an angel investor, a private equity executive and a venture capitalist, Over the last 2 decades of her career, Meera Kaul and incubated, financed and promoted technology enabled ventures in Europe and North America and the emerging markets of Middle East , Africa and Asia. Her interests are high tech, digital media, clean tech and consumer electronics. She also serves as the Chairperson of Meera Kaul Foundation. The Foundation works to empower women to utilize their economic, social and intellectual potential. MKF invests in women and women driven programs to create opportunities for unlocking the potential of women in areas of their expertise, sustainability of their careers, personal growth and stability. Women in Technology, a program of MKF is a huge endeavor where she has invested capital to grow and nurture the potential of women in STEM careers. She is on the board of several corporate advisory practices. Her initiatives in driving technology enabled growth in mature and emerging markets have enabled her involvement with several growth focused venture funds. Meera is also the Strategic Advisor to Women in Leadership Initiatives where she contributes to the success of U.S State Department programs like Techwomen. - See more at: https://www.crunchbase.com/person/meera-kaul#sthash.4Q6WyFsI.dpuf
Meera Kaul, the Managing Partner of Germanium Ventures is a serial entrepreneur with a track record of 4 multi-million dollar exits. At Germanium, she manages a portfolio of investments valued at half a billion dollars across North America, Asia, Africa and Middle East with headquarters in Menlo Park, California with offices in Hong Kong, Nairobi and Dubai. Germanium has a very unique venture financing model for provisioning its investments through flexible financing models, scalable technical human resources, marketing services, channel strategy development & execution, warehousing and logistics in 6 locations worldwide as well as access to a marquee global customer base.

Meera was voted one of the Top 50 women in telecom space; Entrepreneur of the year 2013 and 2015, apart from being the Executive of the Year over consecutive years. Besides being an accomplished technology geek, Meera has a degree in International Taxation and Financial Law from TJSL, and is also an Alumni of the Stanford Graduate School of Business.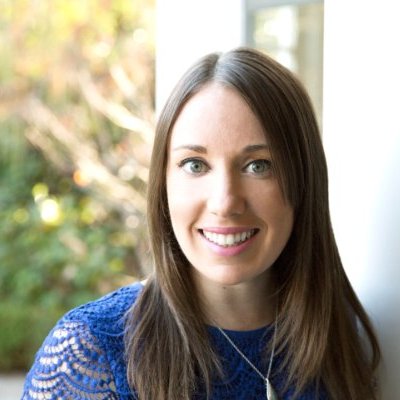 Lauren Kolodny - Aspect Ventures
Lauren is a Principal at Aspect Ventures where she invests in early stage tech companies across consumer and enterprise mobile technology. Previously, Lauren worked in product marketing at Google where she led a number of launches for the Google Apps for Business team including Google Drive. She also worked in early stage tech investing at Cowboy Ventures. Lauren began her career in partnership development at the Clinton Foundation in India.
Lauren earned her BA, magna cum laude, from Brown University and her MBA-MS in Sustainable Design from Stanford. Lauren is a Trustee Emerita at Brown University where she served as the university's youngest board member and continues to advise university leadership on the adoption of education & enterprise technology.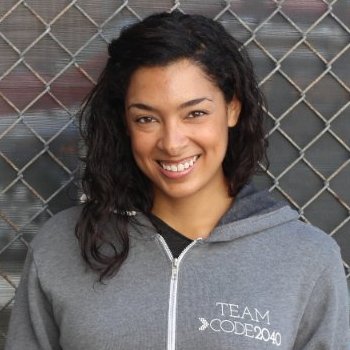 Laura Weidman Powers - Code2040
Laura Weidman Powers is the co-founder and CEO of CODE2040, a nonprofit that creates pathways to success in the innovation economy for Blacks and Latino/as. She brings to this work a background in entrepreneurship, nonprofit management, youth development, and technology. Laura has started two organizations in the education space, one nonprofit arts education organization in West Philadelphia that is currently celebrating its 10th year, and one for-profit tutoring company that gave rise to a book.
Laura is a 2013 Echoing Green Fellow and a 2013 Stanford Social Innovation Fellow. The Root named her one of the 100 Most Influential African-Americans in 2013 and Goldman Sachs named her one of the 100 Most Intriguing Entrepreneurs of 2013. Her work has been covered by The New York Times, Forbes, NBC, Bloomberg, Fast Company, NPR, and others. Laura currently sits on the National Advisory Council on Innovation and Entrepreneurship. She has a BA cum laude from Harvard College and a JD and an MBA from Stanford University.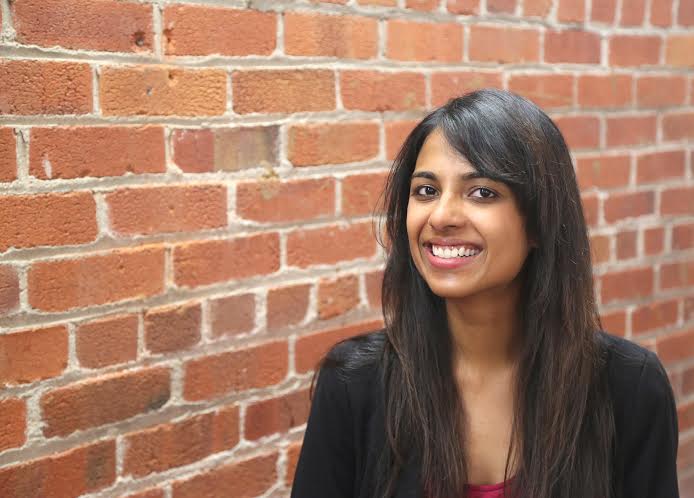 Priyanka Shetty - YouNoodle
Priyanka came to sunny California from Mumbai to pursue her Masters in Computer Science at the University of Southern California, LA. After some exciting programming stints in various companies, she then moved to San Francisco to follow her dream of joining a startup and found a home at YouNoodle. She was part of the early engineering team and then moved onto the big, bad world of product management and is now Head of Product in this tech startup. When she's not noodling on technology and design and cool product ideas, she spends her time salsa dancing, painting and indulging her competitive spirit in various board games.
**If you are unable to join us for the event you can watch the discussion live via our livestream: http://www.drapertv.com/livestreams/women-in