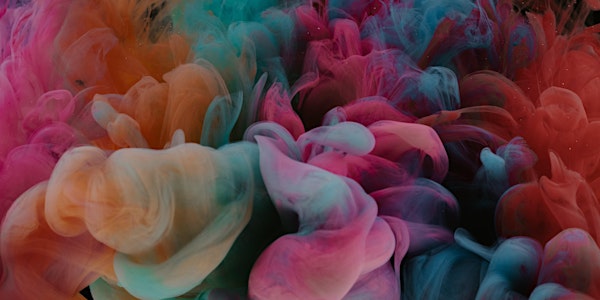 On Two-Spirit Identity and Cultural Expression (In-Person)
On Two-Spirit Identity and Cultural Expression: A Conversation with Landa Lakes and Roger Kuhn
When and where
Location
California Institute of Integral Studies 1453 Mission Street San Francisco, CA 94103
About this event
These tickets are for the In-Person version of this event. To buy tickets for the livestream CLICK HERE.
IMPORTANT EVENT INFORMATION
In-person and online tickets available
All attendees—both in-person and online—can participate in the audience Q&A.
More details on this event, and instructions on how to join online will be emailed to registrants via Eventbrite shortly before the event.
HEALTH AND SAFETY
For in-person events we require all guests and staff to be fully vaccinated. All patrons must present a vaccination card along with a matching photo ID. We will follow the best practices laid out by CDC and San Francisco County to minimize the spread of COVID and will continue to revise our policies as the situation changes.
For verification purposes you are considered to be "fully vaccinated" two weeks after completing the second dose of a two-dose Pfizer or Moderna vaccine, or two weeks after receiving the one-dose Johnson & Johnson vaccine.
For this event, due to the constantly evolving situation, we will be monitoring local case counts and guidelines to determine our masking requirements closer to the event date. Please note that the event will take place entirely indoors. By registering for this event, you are agreeing to abide by any masking or social distancing requirements we may implement to ensure the safety of our guests and staff. All guidelines will be communicated by email to event attendees in advance of the event.
If you are not feeling well, we ask that you stay home and enjoy the livestream access instead.
ACCESSIBILITY
If you need to request accessibility accommodations, please email publicprograms@ciis.edu at least one week prior to the event. For more information, explore our Accessibility web page.
EVENT DESCRIPTION
The term Two-Spirit is translated from the Northern Algonquin word niizh manitoag and is used by some Native peoples of North America to signify variations of gender and sexual orientation. The term gained popularity in the 1990s as a counterpoint to colonial terminology used by anthropologists and academics alike to signify practices of nonbinary gender and sexual orientation among the Native peoples of North America.
Despite over five centuries of ongoing colonial terminology and ideology, Two-Spirit people have survived. Now, they are coming together and returning to values and traditions that existed prior to the invasion of the land we now call North America. But what does Two-Spirit and the transition from survival to thriving mean to Two-Spirit peoples?
Join Two-Spirit activist, drag queen, and community organizer Landa Lakes (Chickasaw) and Two-Spirit artist, activist, and educator Roger Kuhn (Poarch Creek) for an inspiring conversation on Native American ideas on gender, cultural expression, and art as a platform for—and a pathway to—activism.
Landa Lakes is a Chickasaw writer, musician, activist, and artist. As drag persona Landa Lakes, in 2005, she founded drag performance groups in San Francisco including the Two-Spirit Native American drag troupe, the Brush Arbor Gurlz, and the creative and campy House of Glitter. She is also the Westcoast Mother of the Vogue House of Lauren, International, and is the recipient of the national pageant title Jewel of the Galaxy. Landa uses art to combine contemporary ideas with Native history and traditional stories to convey the shared experiences and understanding of human nature outside the colonialized Christian perspective. Her notable honors include the New York Fresh Fruit Festival Performance Award, KQED LGBT Local Hero Award, and she was publicly elected as Grand Duchess 36 of the Grand Ducal Council of San Francisco, a non-profit organization of which she now serves on the executive board. Thomas served many years as Co-Chair to the Bay Area American Indian Two-Spirits (BAAIT-S) and is on the Board. Landa has chaired the BAAIT-S Two-Spirit Powwow protocol committee since its creation 12 years ago. Recently, she co-founded the Weaving Spirits Native Art Festival, now in its third year.
Dr. Roger Kuhn is a Poarch Creek Two-Spirit Indigequeer soma-cultural sex therapist, and sexuality educator. Roger's work explores the concepts of decolonizing and unsettling sexuality and focuses on the way culture impacts and informs our bodily experiences. In addition to his work as a licensed psychotherapist and AASECT certified sex therapist, Roger is a faculty lecturer of American Indian Studies at San Francisco State University. He is a board member of the American Indian Cultural Center of San Francisco, community organizer of the Bay Area American Indian Two-Spirit powwow, and an LGBTQ+ Advisory Member of the San Francisco Human Rights Commission. Learn more about Roger by exploring his website.