Description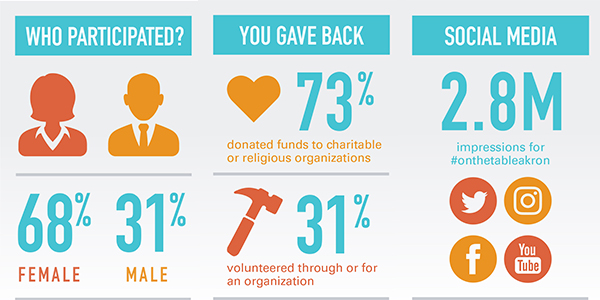 Join Akron Community Foundation as we unveil the research gathered last fall during On the Table Greater Akron. You'll hear about the top issues participants discussed, how the community foundation and others will use the data, and plans for the 2018 On the Table Greater Akron event.
Registration is free and light refreshments will be provided. Complimentary parking will be available in the Broadway Parking Deck. Reserve your spot by Friday, April 27!
Questions? Email info@onthetableakron.com.