On The Road To College, Information Session (2nd Edition)
Actions and Detail Panel
On The Road To College, Information Session (2nd Edition)
Sun, April 30, 2017, 10:00 AM – 5:00 PM EDT
Description
Congratulations! You've done a great job raising your kids and soon they will be graduating from high school and be on their way to college. As you and your child prepare for this next step, you want to find a program which will give you the tools you need to assist them, and provide a success path as they make their way through college. So what is the right program, and where can you find it?
Thankfully, the Association of Haitian Professionals (AHP) has put in place a college mentoring program to help 10-12th grade students who are preparing for their journey to college. With the help of expert advisors, we've designed a program which provides step by step guidance, from choosing the right program to what to expect the freshman year.
AHP will be hosting a second information session on April 30th, 2017, during which students and parents will have the opportunity to meet and exchange with counselors, mentors, teachers and others, on how to prepare for college.
To help you get the best out of your day, the session will be divided into 4 segments. Each segment is an important milestone towards the successful completion of your child's journey.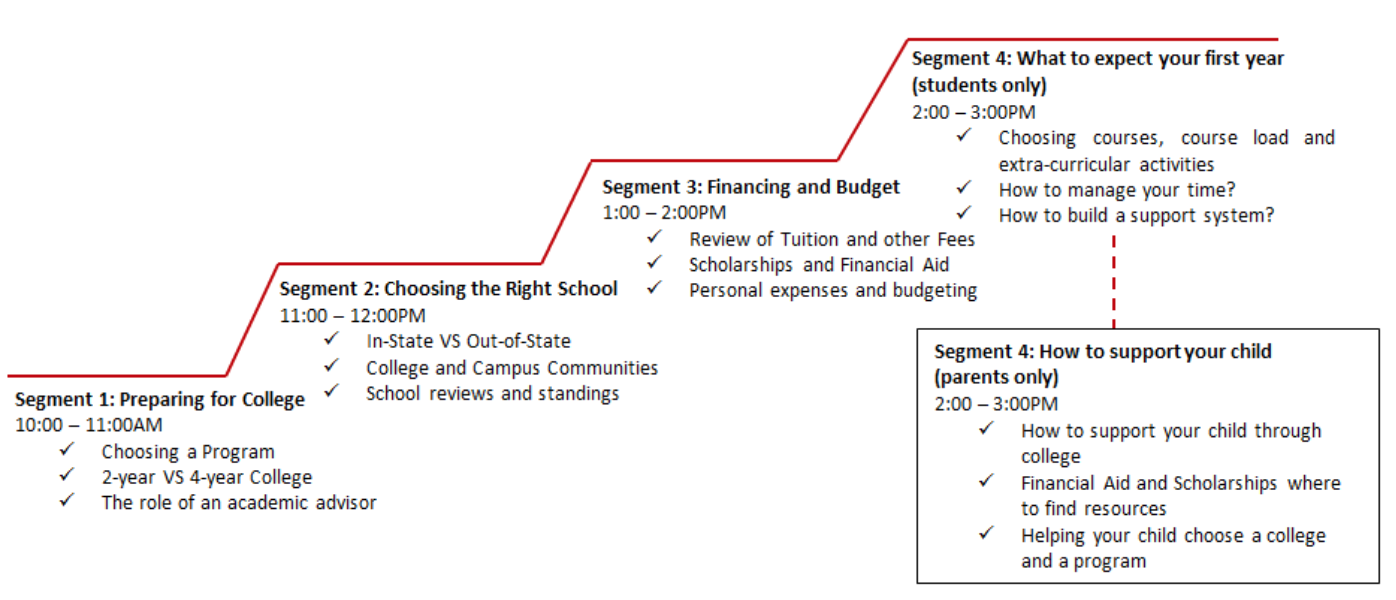 Each segment will be led by experienced professionals and experts who will provide the best insight to you and your child on how to become a successful college graduate.
Register now, and give your child a chance to leave their intellectual footprint on the world's map of knowledge!!
Date and Time
Location
Mentors of Minorities in Education Inc.
2616 Georgia Avenue N.W.
Washington, DC 20001