Description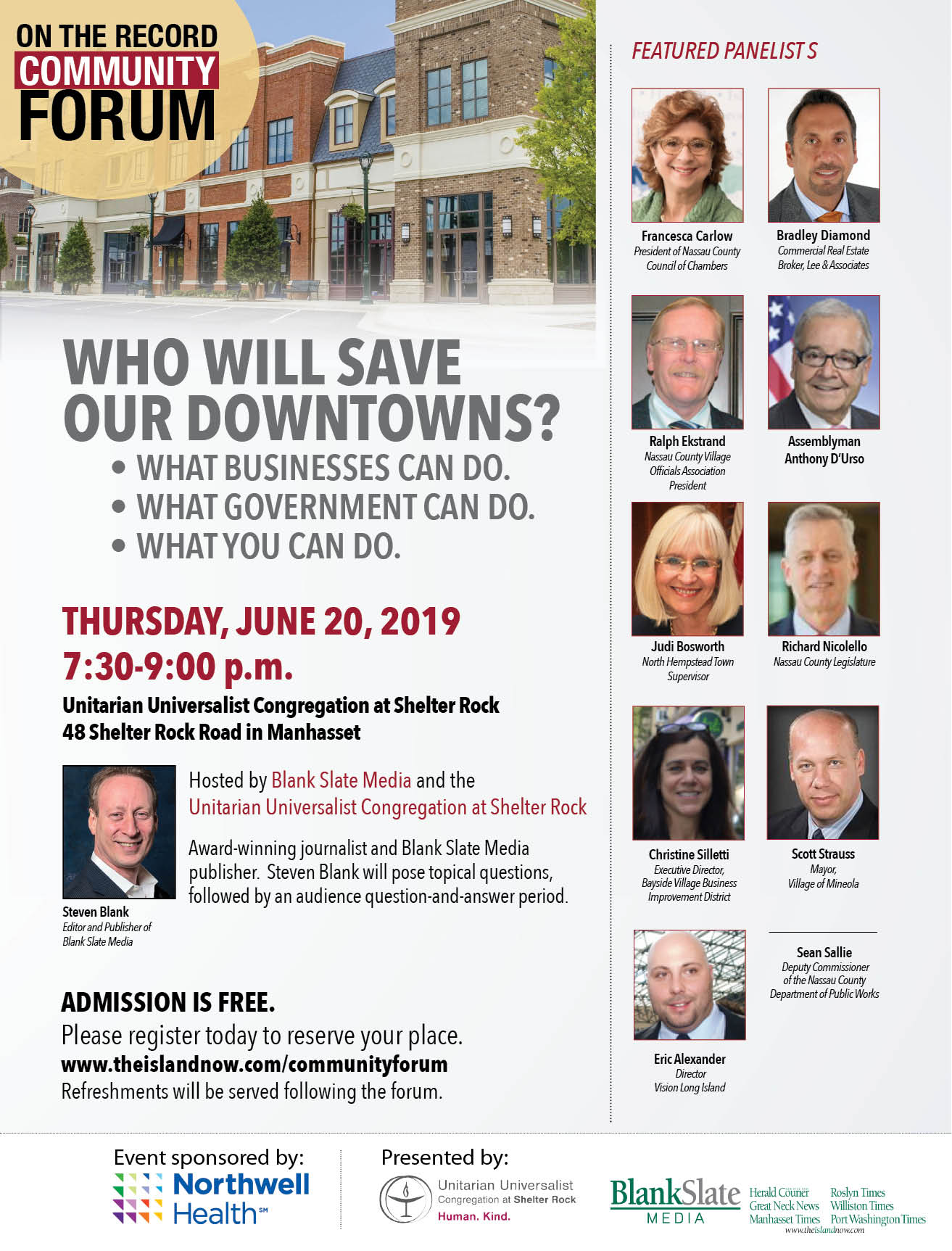 Award-winning journalist and Blank Slate Media publisher Steve Blank will be joined by leaders in government and business for a discussion on downtown revitalization.
The program is in the Worship Room via the Main Lobby. Refreshments will be served following the forum.
Admission is FREE.
Please register today to reserve your space.