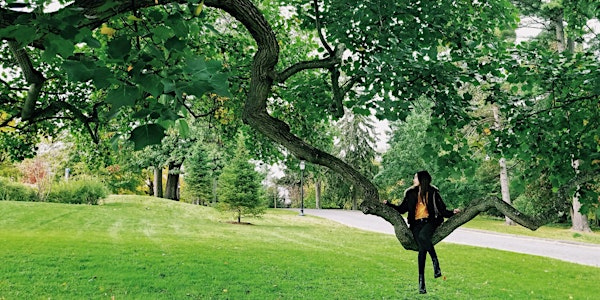 On the Present and Future of Integral Education (In-Person)
On the Present and Future of Integral Education at CIIS and Beyond: A Conversation with President Brock Blomberg and Provost Kathy Littles
When and where
Location
California Institute of Integral Studies 1453 Mission Street San Francisco, CA 94103
About this event
1 hour 30 minutes

Mobile eTicket
This event has been postponed. We are in the process of selecting a new date for this event and will make updates here as soon as a new date is confirmed. If you registered to attend this event, you will be automatically registered for this new date and you will not need to take any further action. Once the date is selected, if the new date does not work for you, we will offer full refunds. If you do not see notifications from us through Eventbrite about this, please check your email spam folders, or reach out to us at publicprograms@ciis.edu. Thank you!
--
These tickets are for the In-Person version of this event. To buy tickets for the livestream CLICK HERE.
IMPORTANT EVENT INFORMATION
In-person and online tickets available
All attendees—both in-person and online—can participate in the audience Q&A.
More details on this event, and instructions on how to join online will be emailed to registrants via Eventbrite shortly before the event.
HEALTH AND SAFETY
For in-person events we require all guests and staff to be fully vaccinated. All patrons must present a vaccination card along with a matching photo ID. We will follow the best practices laid out by CDC and San Francisco County to minimize the spread of COVID and will continue to revise our policies as the situation changes.
For verification purposes you are considered to be "fully vaccinated" two weeks after completing the second dose of a two-dose Pfizer or Moderna vaccine, or two weeks after receiving the one-dose Johnson & Johnson vaccine.
For this event, due to the constantly evolving situation, we will be monitoring local case counts and guidelines to determine our masking requirements closer to the event date. Please note that the event will take place entirely indoors. By registering for this event, you are agreeing to abide by any masking or social distancing requirements we may implement to ensure the safety of our guests and staff. All guidelines will be communicated by email to event attendees in advance of the event.
If you are not feeling well, we ask that you stay home and enjoy the livestream access instead.
ACCESSIBILITY
If you need to request accessibility accommodations, please email publicprograms@ciis.edu at least one week prior to the event. For more information, explore our Accessibility web page.
EVENT DESCRIPTION
Join California Institute of Integral Studies (CIIS) President Brock Blomberg and CIIS Provost Kathy Littles for a unique conversation exploring the present and future of CIIS and what is core to its mission of integral education. President Blomberg and Provost Littles share insights on the current moment at CIIS and beyond, as well as the role higher education plays in our world today. They discuss the creativity, innovation, and expansion required to meet the needs of students and faculty in higher education while responding to trends in an evolving marketplace.
President Blomberg and Provost Littles tackle big questions facing CIIS and other higher education institutions such as: How do we respond to global issues of social justice? How do we respond to the creative tension of self-expression, acceptance, and transcendence of boundaries?
Cutting edge leaders will be essential as we build upon our many years of integral education which hopefully sets us up for continued growth and prosperity in the future.
Brock Blomberg is the President of CIIS. Before arriving at CIIS, President Blomberg was President of Ursinus College in Collegeville, PA, and Dean of the Robert Day School of Economics and Finance at Claremont McKenna College in Claremont, CA, where he also served as the Peter K. Barker Professor of Economics and the George R. Roberts Fellow. Earlier, President Blomberg worked as faculty at Wellesley College, and was a visiting scholar at Harvard University's Weatherhead Center for International Affairs.
Kathy Littles is the Provost of CIIS. Previously Provost Littles served as Dean of the School of Consciousness and Transformation and Director of the Transformative Inquiry Department at CIIS before leaving for Saint Mary's College in 2019. She brings to CIIS many years of leadership experience in higher education and a firm understanding of the CIIS mission and Seven Commitments. Her tenure of experience also includes faculty positions at the University of California at Davis, Berkeley City College, and the College of Marin. Prior to her academic career, she served as the arts education coordinator for Monterey County, as well as the Cultural Funding Program coordinator for the City of Oakland.
She earned a PhD in Cultural Studies from the University of California at Davis, an MA in Anthropology from San Francisco State University, and a BA in Anthropology and Art from Saint Mary's College of California.