Description
On the Money: Advice from Power Women in Fintech
Join us for an event to hear from some of fintech's finest as they chat about what it is like to be a female in fintech, how innovation has shaped their career, and what advice-- both financial and not-- they have to offer. Speakers include:
Vicki Zhou, Co-founder and Co-CEO of WiseBanyan, the first free financial advisor.
Amy Pan, Head of Product at Bread Finance, a b2b company that provides their clients' customers with financing options over time.
Lindsay Goldwert, Senior Editor at Stash Invest, a simplified investing platform.
Vicki, Amy, and Lindsay will explore why you should take control of your finances + gender inequalities in fintech. Come ready with questions for this intimate evening of networking and discussion!
When: Tuesday, May 2nd from 7:00pm - 8:15pm
Where: WeWork, 88 University Place, 2nd Floor, New York, NY 10003
Admission: $10 | Covers refreshments and snacks
Agenda:
7:00 - 7:15pm | 15 minutes for networking, drinking & snacking
7:15 - 7:20pm | Welcome and intro of speakers
7:20 - 7:50pm | Q&A
7:50 - 8:00pm | Audience Q & A & Wrap-up
8:00 - 8:15pm | Optional final networking (+ more drinking, snacking)
Speakers: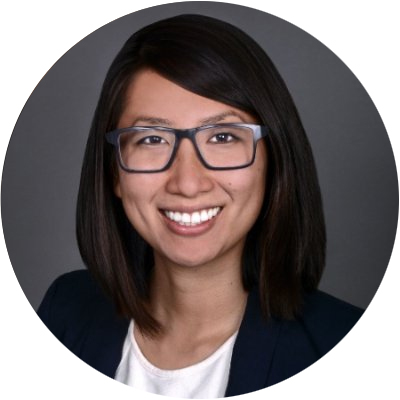 Vicki Zhou, Co-founder and Co-CEO of WiseBanyan
Vicki is the co-founder of WiseBanyan, the world's first free financial advisor. She leverages a breadth of financial services expertise. She was previously in investment banking at Citigroup working with states, municipalities, and not-for-profits on their funding needs, financial and economic consulting at a boutique NYC firm, and in asset management. She is a passionate innovator and entrepreneur: she co-founded a medical device company, and co-invented the company's patented flagship device. Vicki holds dual degrees in Applied Math & Statistics and Biomedical Engineering from Johns Hopkins. Outside of fintech, Vicki dabbles in music. She is a self-taught guitarist and has studied with Baltimore Philharmonic principal violist Richard Field at The Peabody Conservatory.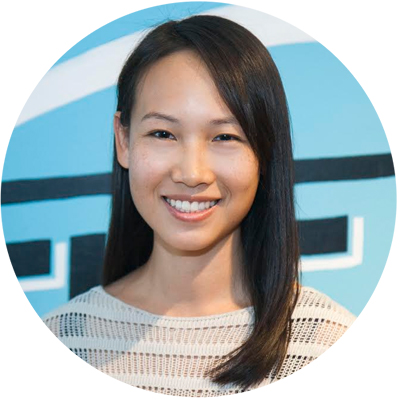 Amy Pan, Head of Product at Bread Finance
Amy leads Product at Bread Finance, a fintech startup transforming the way people buy and sell with financing online. Retailers partner with Bread to provide pay-over-time solutions, giving customers access to consumer-friendly credit and a simple, transparent experience.
Prior to Bread, Amy held senior Product roles at Contently and AppNexus. She's a founding member and Vice Chair for the Wharton Alumni Angel Network (NY), responsible for sourcing and screening investments. Amy started her professional career as a private equity investor at HQ Capital and an investment banker at Banc of America Securities, covering healthcare companies. She holds a BA from Rutgers College and an MBA from the Wharton School at the University of Pennsylvania.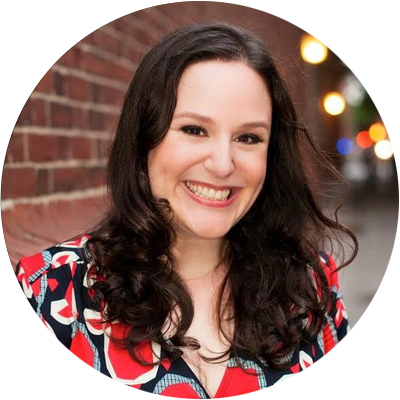 Lindsay Goldwert, Senior Editor at Stash Invest
Lindsay Goldwert is the Senior Editor at Stash, tasked with leading content strategy. Her mission: To use humor, empathy and respect to demystify finance and investing for young Americans. Before joining Stash she worked with the fin-tech startup Qapital to launch its unique savings app in the U.S. in 2015. Previously, she worked as a senior PR consultant at the global digital agency Hotwire. Before entering the world of fin-tech, Lindsay worked as a journalist for 15+ years at Glamour, Redbook, CourtTV, ABCNews.com, CBSNews.com and the New York Daily News. Her writing has appeared in Quartz, AdWeek, Refinery29, Fast Company, Slate, The Parallax, and others. Lindsay is also the creator of "SPENT with Lindsay Goldwert," the first funny money podcast for the financial challenged. Spent has been featured on the iTunes store under "Buzzed About" and has been praised in The Atlantic, The AV Club and The Frisky as a "must-listen podcast." Lindsay is also a stand-up comic who performs all over New York City.
---
Thank you to WeWork for providing the space to host this event.

WeWork is the platform for creators. They provide the workspace, community, and services you need to make a life, not just a living. To learn more about the WeWork locations in New York City, send an email to joinus@wework.com. Let them know that you were referred by TechChatXX!