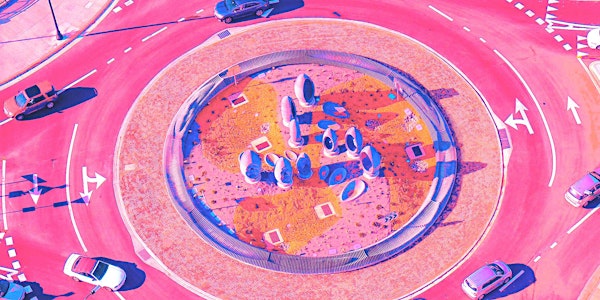 On the Map: Donuts at the Roundabout
When and where
Location
Roundabout N Figueroa St and N San Fernando Rd Los Angeles, CA 90065
Description
On the Map:
Donuts at the Roundabout
LA Forum invites you to the first in a 5-part series exploring various-scaled projects that range from extra small (XS) to extra large (XL). Together we will examine projects significant to the built environment of Los Angeles, with each offering a unique perspective from a local artist or artist group.
Join us Saturday, April 28th for the first (XS) event of the series: "Donuts at the Roundabout" led by the public artist duo Greenmeme. While enjoying complimentary coffee and donuts, we will gather within the median and among the nine, 12-foot high sculptures that make up the public art installation there entitled "Faces of the Elysian Valley." The sculptures not only serve as a gateway to the neighborhood, but the site itself also encourages storm water filtration and provides a much needed connection to the L.A. River bike path. Freyja Bardell and Brian Howe from Greenmeme will discuss the original vision for the project, their 8-year process from design to installation, and the challenges and successes along the way.
Guests are invited to continue the conversation down the LA River Path to the newly completed La Columbe café in Frogtown.