Description
Long Now Foundation's Dr. Laura Welcher (Director of the Rosetta Project)
and David Evan Harris (Executive Director of Global Lives) present
a special program about Endangered Languages with very special guest
Mandana Seyfeddinipur of the Endangered Languages Project
(SOAS, University of London) for this Interval salon talk

Doors will open at 6:30pm and the talk begins at 7:30pm. You are invited to stay afterwards for drinks and conversation amongst speakers and guests.
Long Now has collaborated many times with the Global Lives Project, a Bay Area non-profit developing a video library of everyday life in cultures around the planet. Global Lives' unique long-form videos tell a "Big Here" story about people around the world.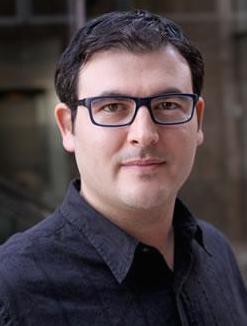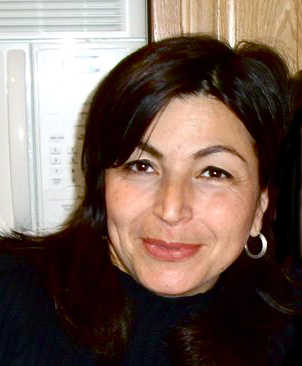 In 02014 Long Now's Rosetta Project and Global Lives, in collaboration with the Smithsonian's Recovering Voices initiative and the Endangered Languages Documentation Programme have begun to explore a new effort to document and revitalize endangered languages. The idea is to create a series of ten videos showcasing 24 hours in the daily life of people in diverse environments who speak endangered languages.
Thousands of languages are in danger today, their living speakers down to hundreds or fewer. By the year 02100, half of the world's 7000 languages will have fallen silent and with them vast knowledge and rich cultural heritage will be lost. Linguistic diversity and biodiversity are closely linked and both are declining at unprecedented rates. Increased awareness of the problem has led to new efforts to document and preserve these languages and cultures.
Special guest Mandana Seyfeddinipur is one of the foremost experts working to save endangered languages in her role at the The Hans Rausing Endangered Languages Project at the SOAS, University of London.
Mandana joins Long Now's Laura Welcher and Global Lives' David Evan Harris to talk about the importance of documenting and sustaining these languages and how their new collaboration will be part of the effort.
We are losing the richness of human diversity, becoming more and more similar. The languages we speak define how we think and understand the world.
— Mandana Seyfeddinipur, Director of Endangered Languages Documentation Programme

Mandana Seyfeddinipur directs the Endangered Languages Documentation Programme (ELDP) at SOAS University of London. ELDP provides around £1,000 000 annually for the documentation of endangered languages across the globe. Mandana also directs ELAR, the Endangered Languages Archive at SOAS. She received her MA in Linguistics, German and Persian studies from the Freie Universitaet, Berlin and her PhD from the Radboud University and the Max Planck Institute for Psycholinguistics in Nijmegen. Her Mare Curie postdoc took her then to Stanford She has conducted fieldwork in Southern and Northern Iran and in Cuba.
David Evan Harris is founder and Executive Director of Global Lives Project and Research Director at the Institute for the Future. David is a cross-disciplinary mediamaker, working at the intersection of art, activism and academic inquiry on the politically charged questions surrounding globalization and social justice. He has written and directed newscasts for CurrentTV; and penned articles and shot photos for the BBC, the Guardian, Adbusters, Focus on the Global South, AlterNet, and Grist. David founded the Global Lives Project in 02004 and holds a BA in the political economy of development and environment from UC Berkeley and an MS in sociology from the University of São Paulo.
Dr. Laura Welcher is Director of Operations and The Rosetta Project for The Long Now Foundation. A linguist with research interests in endangered language documentation, description and revitalization, Laura has a Ph.D. in Linguistics from the University of California, Berkeley. She has first hand experience in the field with critically endangered North American languages. She is involved with various projects in linguistics working towards developing standards for the creation and archiving of digital language resources and interoperable tools to support linguistic research.
Interval donors hear about our events first: for a limited time you can still become a charter donor.