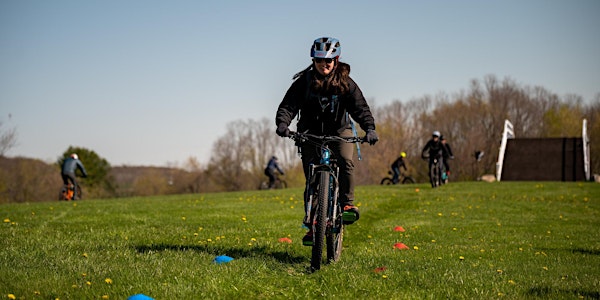 On-the-Bike Skills 101 (Rockport Park, Janesville)
On-the-Bike Skills 101
When and where
Location
Rockport Pool 2801 Rockport Road Janesville, WI 53548
About this event
Coaches will learn the progressive steps needed to teach both basic and advanced mountain biking skills, experiential teaching techniques, how to accommodate different learning styles and how to create a positive learning environment for young riders. Taught by NICA-certified skills trainers. Required for NICA coach license Level 2 and Level 3.
This course will be completed in 2 phases:
1. Online via NICA Education (45min) Please complete the online "OTB 101 Classroom" course accessed through Pit Zone "Access Coach Courses" prior to taking this in-person training.
2. In-Person Field Class (3 hour outdoor course that includes a Field Guide)
You must complete both to receive full credit for Level 2 or 3 Certification. If you are just attending for CEUs you do not need to repeat the online OTB 101 Classroom.
Please dress appropriately for the weather. This is a skills instructional course and not a "ride", you will be standing as a group for instruction and riding for the skills portion.
What to Bring:
Well-maintained Mountain Bike
Helmet
Flat-pedals and Shoes if possible
Extra Layer and Jacket
Gloves and Sunglasses
Snacks and Water
Face Covering if social distancing cannot be maintained
Once again, thank you for being a coach and taking the time to learn more. What you do is important and it matters to student-athletes. For more Information on NICA Coach License Program visit: https://www.nationalmtb.org/coaches-license-program/