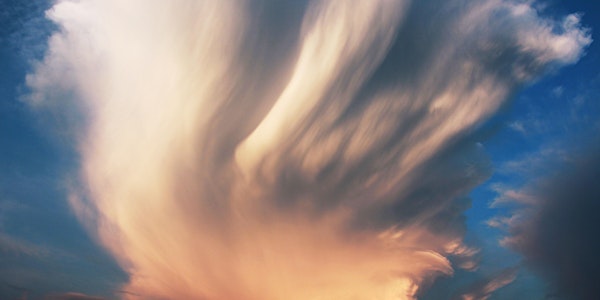 On Spirituality and Integral Education (In-Person)
On Spirituality and Integral Education: A Conversation with Robert McDermott and Debashish Banerji
When and where
Location
California Institute of Integral Studies 1453 Mission Street San Francisco, CA 94103
About this event
These tickets are for the In-Person version of this event. To buy tickets for the livestream CLICK HERE.
IMPORTANT EVENT INFORMATION
In-person and online tickets available
All attendees—both in-person and online—can participate in the audience Q&A.
More details on this event, and instructions on how to join online will be emailed to registrants via Eventbrite shortly before the event.
HEALTH AND SAFETY
For in-person events we require all guests and staff to be fully vaccinated. All patrons must present a vaccination card along with a matching photo ID. We will follow the best practices laid out by CDC and San Francisco County to minimize the spread of COVID and will continue to revise our policies as the situation changes.
For verification purposes you are considered to be "fully vaccinated" two weeks after completing the second dose of a two-dose Pfizer or Moderna vaccine, or two weeks after receiving the one-dose Johnson & Johnson vaccine.
For this event, due to the constantly evolving situation, we will be monitoring local case counts and guidelines to determine our masking requirements closer to the event date. Please note that the event will take place entirely indoors. By registering for this event, you are agreeing to abide by any masking or social distancing requirements we may implement to ensure the safety of our guests and staff. All guidelines will be communicated by email to event attendees in advance of the event.
If you are not feeling well, we ask that you stay home and enjoy the livestream access instead.
ACCESSIBILITY
If you need to request accessibility accommodations, please email publicprograms@ciis.edu at least one week prior to the event. For more information, explore our Accessibility web page.
EVENT DESCRIPTION
For over 50 years California Institute of Integral Studies (CIIS) has been a leader in transformative integral education. Integral studies, in the founding of CIIS, encapsulated a contemporary academic approach to a spiritual mission. Institutions and communities that affirm a spiritual mission often have difficulty expressing the meaning of spiritual as distinct from—though related to—religion or social justice.
Join CIIS Haridas Chaudhuri Professor of Indian Philosophies and Cultures, Debashish Banerji, and CIIS President Emeritus and Professor Emeritus in Philosophy, Cosmology, and Consciousness, Robert McDermott, for an illuminating discussion on the multitude of meanings of integral, as seen and applied to the spiritual mission in the history and future of CIIS.
Robert and Debashish explore the spiritual roots of the term integral as well as its cultural and ethical implications. Drawing upon their decades of experience, they examine the difference between spirituality pursued in academia and in spiritual organizations such as ashramas and monasteries, and share insights on the relationship between spirituality, religion, and social justice.
Debashish Banerji is the Haridas Chaudhuri Professor of Indian Philosophies and Cultures and Doshi Professor of Asian Art at CIIS. He is also Chair of East-West Psychology and Asian Contemplative and Transcultural Studies. He has authored and edited several books on the culture and philosophy of India and on critical posthumanism. He has curated a number of exhibitions of Asian Art and is a co-founder of the Indian Posthumanism Network.
Robert McDermott is editor of The Essential Aurobindo and The New Essential Steiner, and author of Steiner and Kindred Spirits (2015). With Debashish Banerji he is editor of Philo-Sophia: Wisdom Goddess Traditions (2021). He was the recipient of Fulbright and National Endowment for the Humanities fellowships. For 14 years he was chair of the board of the Sophia Project for Mothers and Children at Risk of Homelessness.