On-Site Water Reuse Technology Symposium

Wednesday, September 16, 2015 from 12:00 PM to 6:30 PM (PDT)
Event Details
The ongoing drought in California has raised an urgent need for water conservation and recycling. This is an important opportunity for public agencies, governments, and companies to adopt on-site water recycling and reuse to address the water crisis. On-Site Water Treatment and Reuse can save 40-80% of a building's water use. Sustainable Silicon Valley (SSV), a multi stakeholder network that aspires to produce significant water conservation in Silicon Valley, is hosting an On-site Water Recycling Technology Symposium on September 16, 2015.
Purpose:
To bring together technology experts and providers with utility, government and corporate leaders to build understanding of key methods for distributed treatment and reuse of water. Building on an integrated water management approach, the symposium will showcase a range of technologies for capturing, storing, treating, monitoring and reusing water for nonpotable purposes within commercial and multifamily buildings and sites.
TIME

AGENDA

12:00 noon – 1:00 pm

Registration, light lunch buffet and Water Reuse Technology Expo

1:00 – 1:20 pm

Welcome and Opening Remarks

Gary Kremen - Chair, Santa Clara Valley Water District

David Weightman -  Energy Generation System Specialist, Research Division, California Energy Commission

Moderator:

Marianna Grossman - President and Executive Director, Sustainable Silicon Valley

1:20 – 3:30 pm

Panel 1 - Integrated Water Design: all sources and uses of water on a site

Henry Russell (Russ) Drinker - Managing Principal, HOK

Bry Sarté - Founder, Sherwood Design Engineers

Kirstin Weeks - Senior Specialist, Building Ecology, ARUP

Moderator:

Matt Richtel -  Reporter, The New York Times

Panel 2 - Technology: various types of systems and key features

Michael Flynn - Principal Investigator, Water Technology Laboratory, NASA Ames Research Center

Perry McCarty, Ph.D. - Silas H. Palmer Professor Emeritus of Environmental Engineering, Stanford University

Michael Conciatore - Technical Sales Manager, Aquacell

Moderator:

Marty Laporte - Principal,ManageWater Consulting

Tech/Services Speed Intros

3:30 – 4:00 pm

Break and Expo

4:00 – 5:25 pm

Panel 3 - Case studies from system operators and regulators

Peter Haase - CEO and CTO, Acqualogic

Zach F. Gallagher - Vice President, Natural Systems Utilities

Jonathan Lanciani - President and Co-Founder, Sustainable Water

Moderator:

Laura Shenkar - Principal, Artemis Water Strategy

Tech/Services Speed Intros

5:25 – 5:40 pm

Closing Remarks

Nicole Sandkulla - CEO, Bay Area Water Supply and Conservation Agency

5:40 – 6:40 pm

Wine/Beer Reception and Expo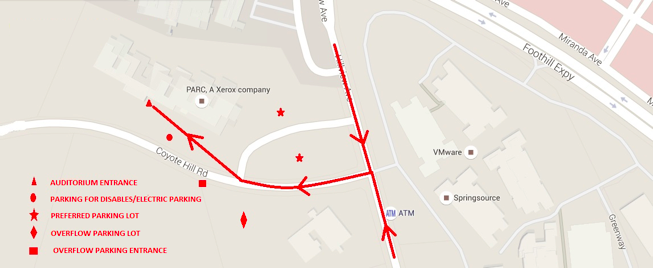 When & Where

George E. Pake Auditorium
PARC, a Xerox Company
3333 Coyote Hill Road
Palo Alto, CA 94304


Wednesday, September 16, 2015 from 12:00 PM to 6:30 PM (PDT)
Add to my calendar
Organizer
Sustainable Silicon Valley (SSV) is a non-profit dedicated to creating collaborative solutions to tough sustainability challenges. SSV envisions a Net Positive Bay Area by 2050 where we produce more energy than we consume, capture more carbon than we emit, and optimize water resources to ensure water resilience. To achieve these goals, SSV facilitates measurable projects, education, events and policies that deliver solutions by activating SSV's member network.
To learn more about SSV, please visit http://www.wp.sustainablesv.org/.