This live webinar is designed to educate fitness & medical fitness operators about this incredible opportunity to attract the not yet fit.
About this event
The fitness industry has always known about the importance of attracting and helping not yet fit populations. But... Obviously and unmistakably, traditional industry marketing has been completely ineffective. The global pandemic made grotesquely obvious that these populations need our help now more than ever. The team at Active Entities has a prescription for serious success designed to get not yet fit folks into your club! We also have the prescription to then get them active! This dynamic webinar outlines exactly how to make this happen!
Register your team TODAY!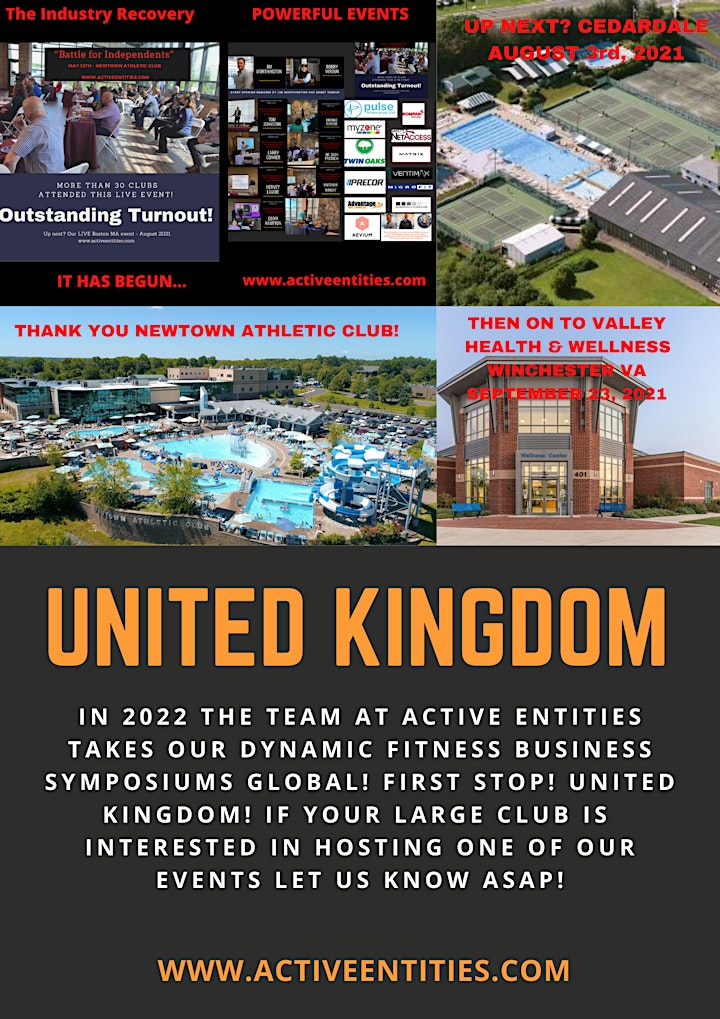 Upcoming Active Entities LIVE events!