Event Information
Refund Policy
Refunds up to 7 days before event
Description
All of our Laban webinar series, including 20 different topics that took place throughout 2017 and 2018 are now all available online for sale!
Inspirees Institute
, Laban/Bartenieff Institute of Movement Studies (
LIMS
, New York) and
CAET
are proud to present the Laban webinar series. Throughout 2017 and 2018, 18 experts from different fields and countries had shared with the audience the fascinating stories and development of the history, applications and frontiers in the Laban field. The webinars were organized as the online lecture every three weeks, with one hour each including the lecture and Q&A. The lectures were given in English with PPT and videos.
This webinar is primarily intended for researchers, educators and practitioners who have interest in Laban movement studies and would like to broaden their knowledge in Laban field. It is also a platform for exchanges among professionals. It is not the replacement for systematic training of Laban theory. The participants should have some basic knowledge about Laban theory in order to follow the seminars. Otherwise, we recommend you to follow some basic course of LMA/BF and study some materials (enclosed at the end).
With all the 20 recordings from previous seminars, you will have the latest, most complete and professional online materials to enrich your knowledge and skills.
---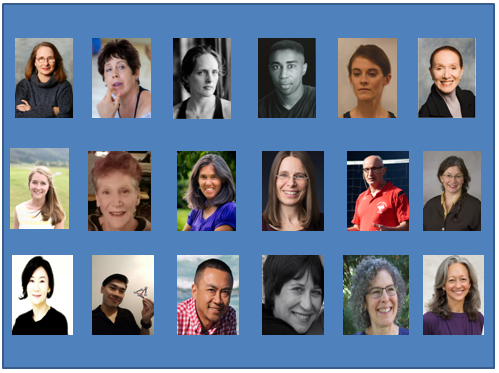 Overview of 5 modules (20 seminars' recording online)
Module 1
Laban History: A Legend. Karen Bradley, CMA, LIMS (US)

Laban and Somatics: Global perspectives. Karen Studd, CMA, LIMS (US)

Laban and embodied leadership/coaching. Karen Bradley, CMA, LIMS (US)
Module 2
Laban and Ergonomics/physiotherapy. Hilary Bryan, CMA, PhD (US)

Laban and Neuroscience. Karen Bradley, CMA, LIMS (US)

Beyond Words: Laban Movement Analysis, Dance/movement therapy and Family therapy. Barbara Nordstrom-Loeb, CMA (US)

Laban/Bartenieff Movement System for Performing Artists, Alexandra Baybutt, CMA (UK)
Module 3
Laban's Movement Studies' Motif Writing and Labanotation: Differences. Jackie Hand, CMA (US)

Choreographic Abstractions for Embodied Design of Robotic Behavior. Amy Laviers, CMA, PhD (US)

Witnessing the Body Change: Laban analysis, Transformational Body Tracings and Embodiment. Marcia Plevin, BC-DMT (Italy)

Seen/Unseen: Integrating Energy Healing and Laban/Bartenieff Movement Studies. Penny Chang, CMA (US)
Module 4
Laban in sports: Applications. Enrique Pisani, CLMA (Belgium)

Laban and anthropology. Karen Bradley, CMA (US), Miriam Phillip, CMA (US)

Laban in Asia. Vincent Yong, CMA (Singapore),Tony Zhou, CMA, PhD (China), Nayung Kim, CMA, PhD (South Korea)

Laban in Europe. Antja Kennedy, CMA (Germany)

Laban and peace mediation. Karen Bradley, CMA (US)

Module 5

Laban and Emotional Regulation and Resiliency, Rachelle Tsachor (US), Tal Shafir (Israel)

Laban and Personal Empowerment: Focus on Public Speaking, Regina Miranda (Brazil)

Laban for children education and therapy, Suzi Tortora (US)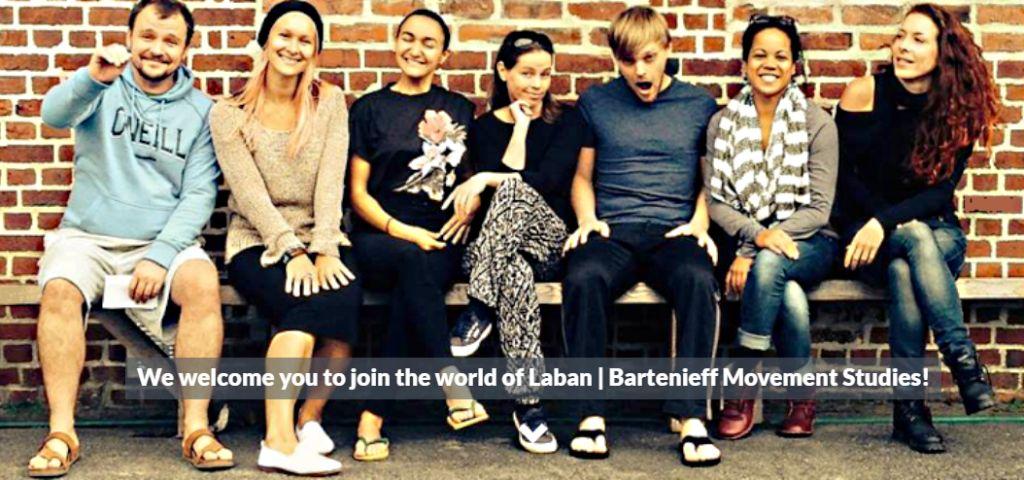 Date and Time
Location
Refund Policy
Refunds up to 7 days before event