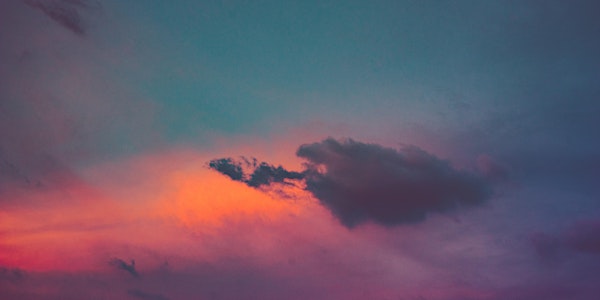 On Not Being Afraid of Love
On Not Being Afraid of Love A Live Online Conversation with Mimi Zhu and Fariha Róisín
About this event
IMPORTANT EVENT INFORMATION
This event will be streamed live online with an interactive Q&A.
Instructions on how to join will be emailed to registrants shortly before the event.
This event will be recorded and will be available to watch on our YouTube channel and portions of the audio will be released on our podcast.
ACCESSIBILITY
If you need to request accessibility accommodations, please email publicprograms@ciis.edu at least one week prior to the event. For more information, explore our Accessibility web page.
EVENT DESCRIPTION
In their early twenties, Mimi Zhu was a survivor of intimate-partner abuse, which left them broken and in search of healing paths to re-learn love. Mimi began writing a collection of powerful, interconnected essays and affirmations that followed their journey toward embodying and re-learning love after their violent romantic relationship. The result is a stunning and provocative book, Be Not Afraid of Love, which like all of Mimi's work is a testament to the strength and adaptability humans possess and a tribute to love.
Mimi's work explores the many intersections of love and fear, their effects on self-esteem, friendship, family, romantic relationships, and even how they show up in the socio-political realm. In sharing their own intimate encounters with oppression, healing, joy, and community, Mimi invites us all to reflect deeply on our own experiences with love, with the intention of acting as a guide to undoing the hurt or uncertainty within them.
Join Mimi and author and multidisciplinary artist Fariha Róisín for an empowering conversation on life, art, and what it means to not to be afraid of love.
Mimi Zhu (they/them) is a queer Chinese-Australian writer and artist. They explore the many intersections of love and fear, and they facilitate workshops that are dedicated to the healing power of the written word. Their work has been featured in The New York Times, PAPER, The Guardian, Slate, Artnet, and more. They are based in Brooklyn, New York.
Fariha Róisín is a multidisciplinary artist, born in Ontario, Canada. She was raised in Sydney, Australia, and is based in Los Angeles, CA. As a Muslim queer Bangladeshi, she is interested in the margins, liminality, otherness, and the mercurial nature of being. Her work has pioneered a refreshing and renewed conversation about wellness, contemporary Islam, and queer identities and has been featured in The New York Times, Al Jazeera, The Guardian, and Vogue. She is the author of the poetry collection "How to Cure a Ghost" (2019), the novel Like a Bird (2020), and the new book, Who Is Wellness For?
We are grateful to our Bookstore Partner:
Marcus Books is the nation's oldest Black-owned independent bookstore celebrating its 60th year. Marcus Books' mission is to provide opportunities for Black folks and their allies to celebrate and learn about Black people everywhere.