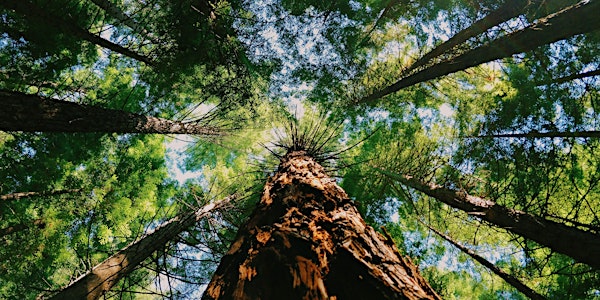 On Native Sovereignty
On Native Sovereignty: A Live Online Conversation with Gregg Castro and Lazzuly Mello
About this event
IMPORTANT EVENT INFORMATION
This event will be streamed live online with an interactive Q&A.
Instructions on how to join will be emailed to registrants shortly before the event.
This event will be recorded and will be available to watch on our YouTube channel and portions of the audio will be released on our podcast.
ACCESSIBILITY
If you need to request accessibility accommodations, please email publicprograms@ciis.edu at least one week prior to the event. For more information, explore our Accessibility web page.
EVENT DESCRIPTION
Native or tribal sovereignty refers to the right of American Indians and Alaska Natives to govern themselves. In some definitions native or tribal sovereignty is an inherent right, whether the tribe is federally recognized tribe or not. But what does native sovereignty mean to Indigenous peoples, non-Indigenous peoples, governments, organizations, and beyond? How is it culturally, politically, and socially enacted? With "Land Back" movements gaining momentum, what challenges arise when land return is not coupled with structural support or undermined by restrictions that actively defy native sovereignty?
Join Gregg Castro, t'rowt'raahl Salinan/rumsien-ramaytush Ohlone, Cultural Director for the Association of Ramaytush Ohlone and Lazzuly Mello, licensed Marriage and Family Therapist and Core Faculty in the Community Mental Health Program, for an illuminating conversation exploring the complexities of native sovereignty from his perspective as a member and advocate for multiple California tribes. Gregg has worked preserving his Indigenous heritage for three decades as a writer-activist and by educating the broader world about the Ramaytush Ohlone—the Indigenous people of the land now called San Francisco.
For Gregg, and many American Indians, the idea of native sovereignty is complex and cannot be distilled to a single phrase or statement. Gregg sheds light on native sovereignty as well as on allyship and how those who are not American Indian or Alaskan Native, can be supportive of native sovereignty in the places they live and work.
Gregg Castro [t'rowt'raahl Salinan/rumsien-ramaytush Ohlone], has worked to preserve his Ohlone and Salinan heritage for over three decades. Gregg is the Society for California Archaeology's Native American Programs Committee Chairperson. Gregg is a Facilitator for the annual California Indian Conference, a 30+ year annual gathering about California Indigenous culture. He is a Founder/Advisor to the California Indian History Curriculum Coalition, based at CSU-Sacramento, promoting accurate school curriculum. He is Culture Director the Association of Ramaytush Ohlone, advising within their San Francisco Peninsula homelands. Gregg is a writer-activist within the California Indigenous community.
Lazzuly Mello, MA, is a licensed Marriage and Family Therapist and Core Faculty in the Community Mental Health Program. She is an Los Angeles native and daughter of Central and South American immigrant parents who raised her with a strong ethic of community and family. She is an interdisciplinary thinker, traveler, cyclist, herbal enthusiast and community worker. She is oftentimes thought of as intense and ethical. Her interests include the ocean, the plants, love, psychoanalysis and her bicycle. She is deeply moved by the magic of everyday people.