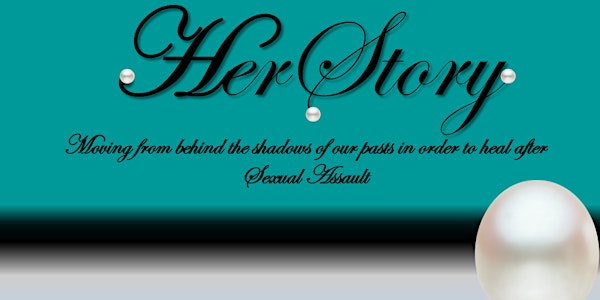 ON LINE HerStory- Support Group for Survivors of Sexual Abuse and Trauma
This support group is for female survivors of sexual abuse. Our program was designed to ensure a transition from victim to survivor.
About this event
SILENCE IS NO LONGER AN OPTION!
Hey Sis, I know this is a difficult time for you. I understand that you've been through a lot. Somone violated you, and may blame yourself for what happened. Well, I'm here to interrupt those negative thoughts and help you retrain your stinking thinking. The traumatic experience was not your fault. As a survivor, I know first hand what you're going through. I also, know the importance of getting help. It's never too late to start, just as long as you start.
Some of you may have been searching for a support group for a while and finally stumbled on HerStory. I'll be honest, I'm glad you didn't give up. We've been waiting on you to join us. Now, that you've found us, go ahead, click the link and register, you won't regret it.
For your saftey and confortability, our meetings are held online via zoom in the comforts of your own home until further notice. It's important that we continue to support each other through our monthly meetings. I can't wait to see you on line.
Houekeeping guidelines
Every participant will be required to:
Register using your REAL NAME (No nicknames)
Download the FREE zoom app https://zoom.us/download or from the play store. There is also a mobile app as well.
Enable both Video and Voice. You will not be allowed to participate without a video! This is to protect the integrity of the group and its participants.
~~~~~~~~~~~~~~~~~~~~~~~~~~~~~~~~~~
You deserve TOTAL FREEDOM from your past. Sexual Abuse/Assault is a very traumatic experience that no one should ever have to endure. Unfortunately, it happened to you. It doesn't matter if it happened once or several times. One time is one time too many. It was not your fault and you are not alone!
After the experience, you will need support. What better way than to enroll in our HerStory Sexual Assault Survivor's (S.A.S) Support Group. We've developed a proprietary program that'll help you heal from A thru Z allowing you to unleash your full potential. No longer will you just be going through the motions of life, it's time to really start LIVING! At the completion of the program, you should notice improvements in several areas of your life such as:
More Assertive
Learn how to create healthy boundaries
Healthier lifestyle
Healthy relationships (personal and professional)
Self confidence just to name a few.
If you know someone or you yourself have been victimized by date rape, incest, molestation, rape, or sex trafficking this group is for you/her. Invest the time in yourself and enroll in the program. You will definitely see a return on your investment. You are joining other survivors working towards the same goal and that's to heal. We discuss our experiences, participate in individual and group activities as well as discussions which all aid in the healing process.
I know first-hand what it's like to be #touchedwaytoosoon. I too am a survivor. I've taken my experience and used it to help others. I have my story, you have your story and we all have HerStory. Now let's get together to support one another as there's healing in sharing our stories. It's time to rewrite your narrative, now how will yours read?
You don't want to miss out. Again, it's never too late to start, just as long as you start. REGISTER NOW to start your TOTAL HEALING.
Healing is a journey, take the first step, we are here to help support you every step along the way. This is a judgment-free zone and your anonymity is of the utmost importance.
Welcome to HerStory.......