Learn how to embrace change as a leadership imperative to catapult you towards a heightened level of growth and success.
About this Event
ON LEADERSHIP CONFERENCE / Embrace change head ON
As leaders, we're in a constant state of change—reacting to what is forced upon us and embracing change we actively enact. This swinging pendulum can leave us feeling uncomfortable, in limbo and off center. But if we can view the moment of transition as the event, change as the process, and transformation as the outcome, we can pave the way for something extraordinary to take place.
THE DETAILS /
The ON Leadership Conference, presented by Dirigo Leadership Consulting and national leadership activator Tim Hebert, will assemble individuals who desire to lead more impactful, fulfilling lives and careers. Attendees will be armed with the frameworks, perspectives, and methodologies to handle these profound moments of change with heightened centeredness, confidence, and control.
In life, we are tested every day. Leadership is choosing to stand up and grow, rather than sit down and accept defeat in the face of adversity. The ON Leadership Conference will leave you inspired to stand up, embrace change head ON, and create positive, upwards momentum within your community and field.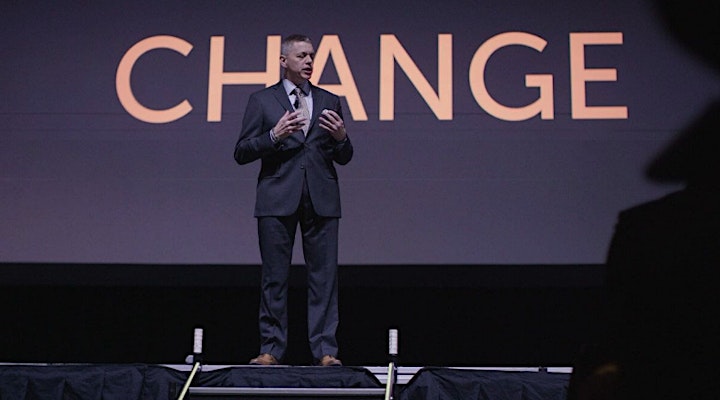 This event is for you if you are:
A champion of change who believes greatness is in sight and desires to debunk the barriers that are supposedly in the way
An engaging activist who is passionate about community building and making a difference in their own backyard
An adventure-aficionado who believes that change is a leadership imperative
A leader who believes that title and place on the corporate ladder have no bearing on your ability to enact powerful moments of transition
An entrepreneur, solopreneur, or business professional of any kind who is ready to reach for and take hold of something more
Speakers:
We have an amazing line-up of speakers who will share with you their personal story of resilience and experiences with change. Learn more about our speakers below!
What you can expect:
This is not your average, sit-back-and-observe-kind-of-conference. You'll hear from trailblazing speakers and professionals who have propelled their lives forward by embracing the unknown, cultivating grit in the face of hardship and enacting—as well as reacting to—profound change.
But, more importantly, you'll also have the opportunity to reflect on your personal moments of change, receive support from fellow leaders in the room, and hold space for others to create agency and ownership around changes they're facing. Our intention is this: to combine the best elements of some of the nation's most popular events (think TED, Ignite-talks, and Wisdom 2.0). We are going to create a unique, memorable and impactful experience that will reframe your mindset to embrace change as a leadership imperative to catapult you towards a heightened level of growth and success.
Full agenda and list of speakers to be released soon!
FAQS /
Can I register as a company, team or group?
Yes! We have three team/group ticket types that you will find by clicking "Tickets," that allow you to take anywhere from 5-15 of your team members. You can also register as an individual.
What's the refund policy?
We have a no refund policy. However, we understand that life happens (and unexpected change occurs), so if you find yourself in a position of no longer being able to utilize your ticket, simply transfer your ticket to a friend.