Description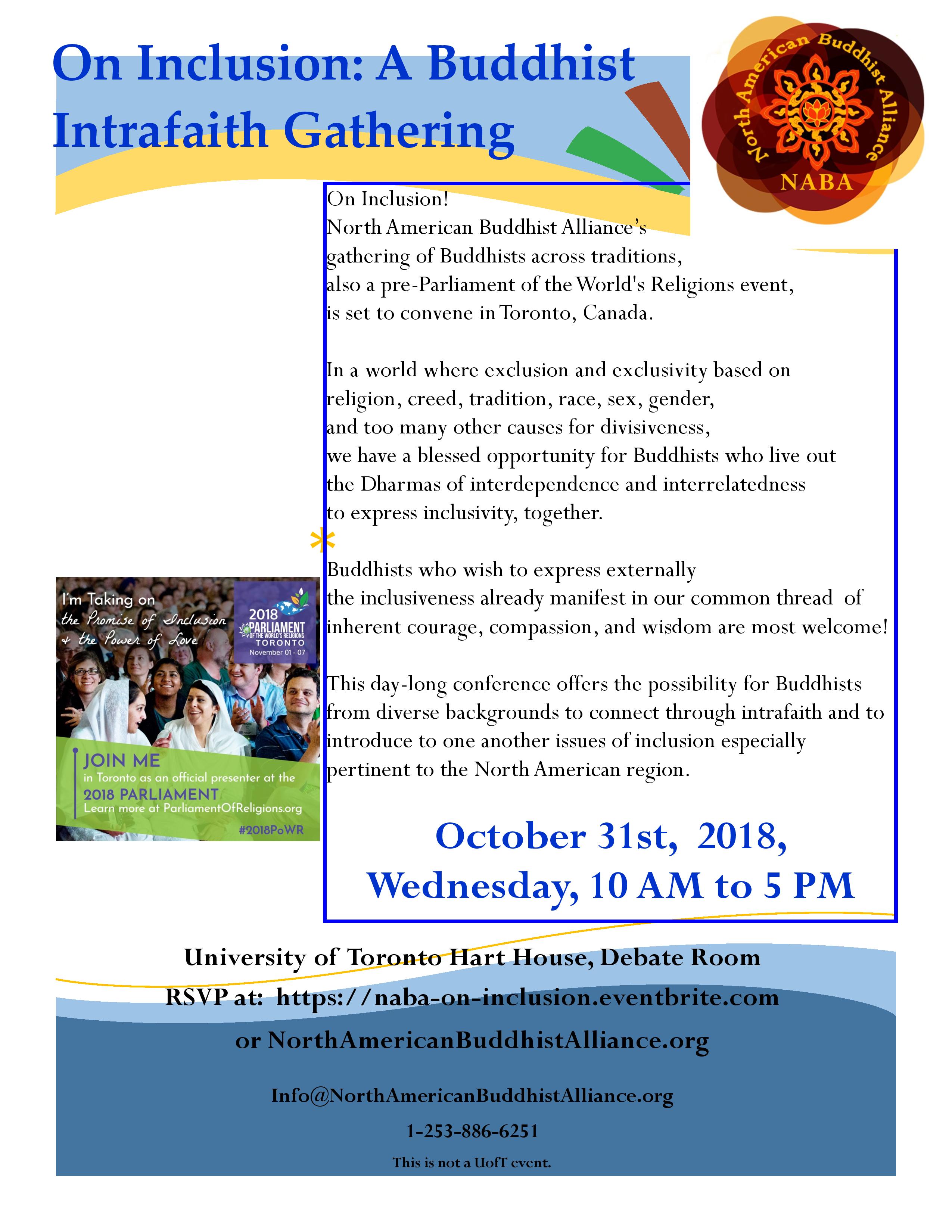 On Inclusion! North American Buddhist Alliance's in-person gathering for Buddhists across traditions. Also a pre-Parliament of the World's Religions event in Toronto, Canada.
All Buddhists in Toronto on this day, whether attending the Parliament of the World's Religions or not the next day are welcome. This day-long conference is a blessed opportunity to connect with Buddhists from diverse backgrounds and introduce to one another issues especially pertinent to the North American region.
Lunch is on your own around University of Toronto's St. George campus.
https://ueat.utoronto.ca/campus-locations/