Alex Hermosillo has helped people heal of cancer, heart disease, migraines, depression, grief & much more. Learn to heal yourself & others!
About this event
**  THESE ARE UNPRECEDENTED TIMES! REGISTRATIONS FOR THIS EVENT ARE TEMPORARILY ON HOLD. WE LOOK FORWARD TO BEING WITH YOU AGAIN, SO PLEASE CHECK BACK FOR UPDATED DETAILS!
May the Light surround and protect you and your loved ones, always!
***************************************************************
As seen on ABC, CBS, and Fox News, Phoenix
Alex Hermosillo has helped people heal of cancer, heart disease, migraines, depression, grief and much more...
Learn how to nurture and heal yourself and others!
Mastery of Energy Healing
Alex Hermosillo is the founder of Mastery of Energy Healing (M.E.H.).  M.E.H. is a gentle, non-invasive healing technique that assists the individual in releasing the energies and memories of unserving thoughts, emotions, and patterns in the mental, emotional and physical bodies.  Through this releasing process, individuals experience a release of anxiety, stress, worries, fear, confusion, and aches and pains, allowing greater clarity, peace of mind and relief from symptoms of illness. Many have received healing from problems such as tumors, migraine headaches, backaches, heart disease, cancer, depression and grief.  Alex shares, "No two energies can occupy the same space. When one allows the release of non-nurturing energies, we create space to bring in Light, Love and Healing balancing your physical, mental and emotional bodies so they may heal." Please join us for this wonderful class of Lifting the Spirit!
Watch a Fox News interview with Alex (5 minutes):  http://youtu.be/WTfikf50Z_U
Class Description - Level 1
In this class, Alex will give a demonstration of a gentle non-invasive technique as students practice working on themselves and then on others. You will learn about negative and positive energies, what they are and how they affect us. Alex gives you the tools that are easily understood and implemented to become aware of these energies, and then how to release the negative energies that create illness in the physical, mental and emotional bodies. Learning this quick and simple yet powerful technique benefits you for a daily "self-practice" as well as achieving an M.E.H. Level 1 Certificate of Completion to assist your loved ones and clients alike. 
Students will feel energized, clear and positive, having raised their consciousness to a higher state of being, and walk away with tools to incorporate into their daily lives for a brighter future for ALL!
New and Prior Students
FOR 'NEW' LEVEL 1 STUDENTS:  Welcome! The cost is $325 (discount available with early bird registration two weeks in advance)
FOR 'PRIOR' LEVEL 1 STUDENTS:  We welcome you to take class as many times as you like to further develop your skills and confidence; and we support you in this! The cost is $225 (discount available with early bird registration)  *BE SURE to click on the blue-colored link, "Enter Promo Code" and enter your code to receive the 'prior student' discount.
SEATS ARE LIMITED, so be sure to reserve your seat early!
Registration deadline date is OCT 13th.
Empower yourself with the simple tools you will receive, so that you may bring healing to yourself, your loved ones, clients, and humanity!
In service,
THE SUPPORT STAFF
MASTERY OF ENERGY HEALING
FAQs
WHAT CAN/CAN'T I BRING TO THE EVENT?
PLEASE ARRIVE at 9:15am FOR CHECK-IN
WE ASK THAT YOU BRING:    
1.  Wear comfortable clothing, and bring a sweater (hotels tend to be chilly).  
2.  Pad of paper and pen to take notes if you wish.  
3.  Items to lay on such as yoga mat, sleeping bag, blanket and/or pillow.
SPECIAL NOTES:    
1.  This 7-1/2 hour class includes a 1-1/2-hour break for lunch; restaurants are available at the hotel and  surrounding area.  Prices range from $10 - $15  + tax.  Please bring payment on the day of class.  
2.  As a courtesy please don't wear perfume or cologne the day of class (deodorant is okay!).   
3.  Video or audio recording devices are NOT permitted.
HOW MAY I BOOK A HOTEL ROOM?
This class is being held at the DOUBLETREE BY HILTON / PHOENIX CHANDLER, AZ where we have a block of rooms reserved for students of Mastery of Energy Healing.  The cost for a Standard King or Double Queen bed with a pull out couch is $99 USD per night +tax. A breakfast buffet is included at the restaurant on-site.  Deadline date to book your room with our group discounted rate is 30 days prior to the event when they will release our block of rooms, though you may still book a room at their regular rate if one is available. To book your room, call (480) 961-4444.  Be sure to let them know that you are with the Mastery of Energy Healing group to receive the special discounted rate!  :-)
WHAT ARE MY TRANSPORT/PARKING OPTIONS GETTING TO THE EVENT?
Free parking is available at the venue.
IF I AM ON A RESTRICTED DIET, MAY I BRING A BAG LUNCH?
Yes, but please be discreet, as as hotel policy coincides with Arizona state legislation stating no outside food is allowed in hotels.  (It has to do with food poisoning issues.)  Having said that, we do have this hotel's permission.
WHERE CAN I CONTACT THE ORGANIZER WITH ANY QUESTIONS?
If you have a question, you can email us through our website Contact Us page at www.masteryofenergyhealing.com, or call our healing center at (480) 345-9972. 
ARE THERE I.D. REQUIREMENTS OR AN AGE LIMIT TO ENTER THE EVENT?
The minimum age limit of attendees is 15 years, and they must be accompanied by a parent/guardian who is also attending class.  The ticket must be purchased by parent/guardian.  ID is not required at the door.  
IS MY REGISTRATION/TICKET TRANSFERRABLE?
No.  Another person may not attend in your place.
DO I HAVE TO BRING MY PRINTED TICKET TO THE EVENT?
Your paper ticket is kindly accepted, but not required. 
WHAT IS THE REFUND POLICY?
Payments, unless noted otherwise on the MEH website calendar event description (such as The Basics of Healing events and Group Remote Healings, which are non-refundable), if I pre-paid and need to cancel a pre-scheduled training class or other event, I understand that a 48-hour advance notice, by phone to the M.E.H. office at (480) 345-9972, is required.  If I give more than 48-hours notice, I will receive a full refund in the form of an M.E.H. gift certificate, which I can use for any product and/or service M.E.H. provides. 
THE NAME ON THE REGISTRATION/TICKET DOESN'T MATCH THE ATTENDEE. IS THAT OKAY?
No.  The person who registered must attend.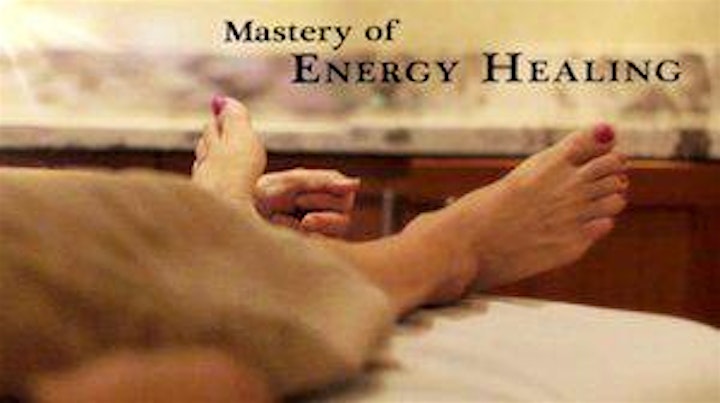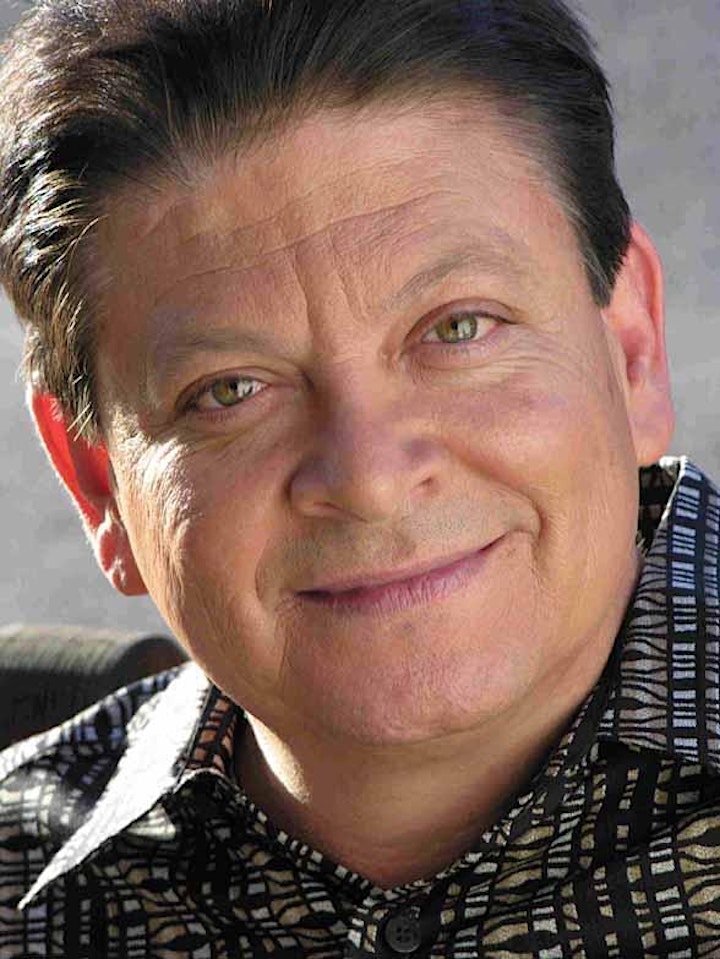 Organizer of **ON HOLD** MEH Training Class - Level 1 (PHOENIX, AZ)
Alex Hermosillo is an internationally known healer, author and spiritual teacher who was born with the natural gift of healing.  In 1997, he journeyed to Heaven through a near-death experience where he gained great wisdom.  With the gifts given to Alex, along with his experiences of healing, research and dedication, he developed a simple, fast and effective energy healing technique that anyone can do for themselves and others called, Mastery of Energy Healing.  He has helped people heal from heart disease, cancer, tumors, migraine headaches, depression, grief and much more.  He touches the lives of thousands who seek healing through his private sessions, lectures and classes.  Alex is a messenger from Heaven bringing peace, wisdom and healing to all who seek it.  

Alex is the founder of Mastery of Energy Healing, a healing center located in Phoenix, Arizona, and he has been performing energy healing services for more than ten years.  In addition to offering his services from his hometown, Alex travels speaking and teaching nationwide at medical colleges, conferences, bookstores, churches and related facilities including The Cancer Treatment Centers of America, the International Association for Near-Death Studies, the Lake Erie College of Osteopathic Medicine, Southern Arizona Veterans Health Center and the Southwest college for Naturopathic Medicine.  He has been featured on ABC, CBS and FOX News, Phoenix.

Visit masteryofenergyhealing.com for more information about Alex and his life work.
Facebook:
facebook.com/masteryofenergyhealing 
You Tube:
youtube.com/user/LightLoveHealing  
Phone: (480) 345-9972