About this Event
In honor and respect of the incredible shape our military needs to be in to serve, we're hosting 60-minute military-style fitness boot-camps on Marina Green in San Francisco!
These exercises will push our bodies to the limit as we move from burpees to push-ups, but expect to be mentally challenged too. As part of the event, we'll learn more about the challenges that veterans face and how we can help.
For those who are new to working out, don't worry, each exercise will have variations you can participate in!
Most importantly, 100% of the ticket price goes directly to supporting our non-profit partner, The Semper Fi Fund.
Who Are You Supporting?!
Preparing to serve our country requires intense strength and extreme mental fortitude. As veterans return home, many struggle with their post-combat life. Some are affected by the terrible physical injuries that come from battle, but 30% of post 9/11 veterans have a mental health condition requiring treatment, with many experiencing post-traumatic stress disorder (PTSD) and major depression.
We love throwing experiential events to not only help raise money for deserving causes but also help people feel part of a community that is focused on driving change in the world. This event is no different and we're excited to see you there!
100% of the proceeds from this event are going directly to The Semper Fi Fund which supports the veteran community in three main areas:
Integrative Wellness – targeted health and wellness services and resources with a special focus on PTSD and traumatic brain injury
Transition – education support and career assistance to provide service members with tools and skills to successfully reconnect with their communities and build new, productive lives
Service Member and Family Support – direct financial assistance and vital programming for injured service members and their families during hospitalization and recovery
Meet the Instructor!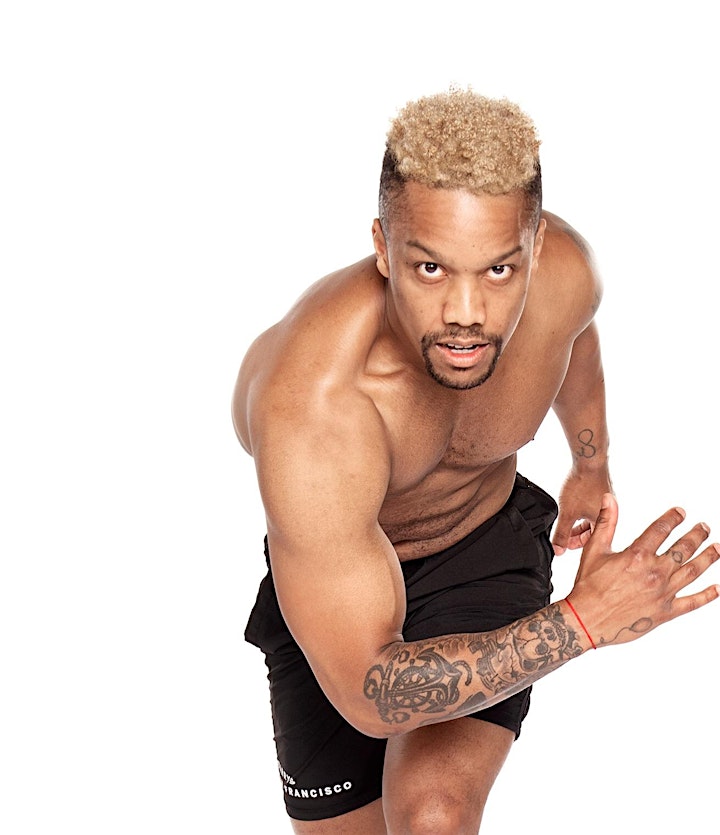 As a military kid and then service member himself, Clarence Hairston is beyond excited to support the Semper Fi Fund. After leaving the Air Force in 2015, he received certifications in personal training as well as group exercise and started building his fitness community in the San Francisco area.
While he's currently a full-time instructor at Barrys Bootcamp, he's worked for companies large and small such as Nike, Fitbit, Bay Club, Bootcamp SF, UC Berkley, and many more. He's had the opportunity to assist at several fitness festivals and has been featured in Mens Health and the Huffington Post.
His promise is simple – show up and be willing to work and he'll give you the motivation and tools to achieve success. Inside all of us, there is potential waiting to be unleashed and that's what he wants his classes to do for everyone.