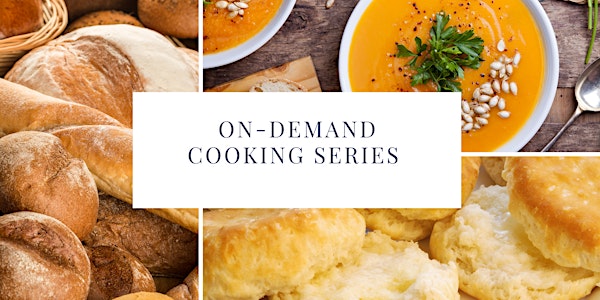 On-Demand Cooking Series 2021
I have gathered my favorite fall recipes and I am going to share them with you. Sign up today to have access to these on-demand classes.
About this event
NC Cooperative Extension Currituck County Center is holding on-demand virtual fall cooking classes. All classes are reocrded and availbe to you at your convience along with the recipes. Check out our schedule of scrumptious classes and sign up for one or all!
Fall Cooking Class Schedule
Delicious Soup
Learn to create easy and delicious soups your family will love! Understand the base for most soups so you can create your own recipes.
Yummy Bread
There is nothing like bread right out of the oven. Learn how easy it is to make bread. As well as all the science that goes into making bread yummy and fluffy.
Mouthwatering Biscuits
Impress your family and friends this holiday season by preparing prefect made from scratch mouthwatering biscuits. We have the best tips to keep your biscuits from turning into hockey pocks.
For more information or accommodations for persons with disabilities please contact Olivia Patchel at 252-232-2261, email olivia_patchel@ncsu.edu no later than ten business days before the event.