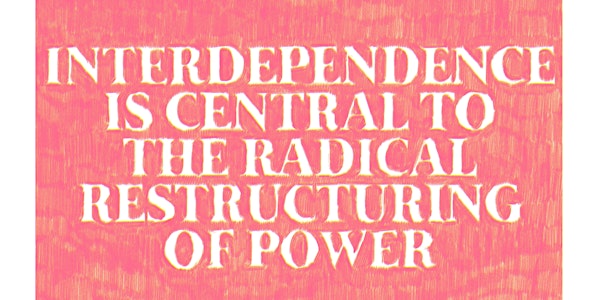 On Crip*: Liza Sylvestre in conversation with Denny Mwaura
Join Crip* curator Liza Sylvestre in conversation about the social model of disability within cultural institutions.
About this event
Join Crip* curator Liza Sylvestre as she discusses her mission to develop an exhibition focused on disability and access within the contexts of cultural institutions. Moderated by Denny Mwaura, Gallery 400's Public Programs Manager, the conversation will explore the exhibition's theoretical foundations, how a social model of disability provides nuanced perspectives, and Sylvestre's artistic and curatorial career more broadly.
Access Information: This free event will take place live on Zoom and will be recorded. ASL and real-time captions will be provided. For any access requests, please contact Gallery400@uic.edu or call (312) 996-6114.