About this Event
TO GET LUNCH (PROVIDED BY KC ORIGINALS) YOU NEED TO RSVP BY MAY 1ST.
WHERE: Yates-Gill College Union
R.E. Bowles Dr, Liberty, MO 64068
William Jewell Campus Map
https://www.jewell.edu/join/visit/campus-map
MISSION: Create, Educate, Collaborate and Expand Awareness for Virtual Reality & Immersive Technology in the Classroom ...Now and the Future.
WHO IS ATTENDING: Join KC area school Educators, Educators K thru 12, Charter Schools, Northland Educators Business Alliance, Northland and Southland CAPS, related program administrators, business executives and business professionals.
If you have any questions don't hesitate to contact us.
Email: support@omnilifevr.com
Phone: 816-734-8700
Event Schedule
Registration & Virtual Reality Experiences - Main Conference Area: 7:00 a.m. - 8:00 a.m.
Keynote Speaker: 8:00 a.m. - 9:00 a.m.
Dr. Skip Rizzo, USC-ICT, & Army Research Labs (VR in Education & Health)
Break: 9:00 a.m. - 9:20 a.m.
Breakout Sessions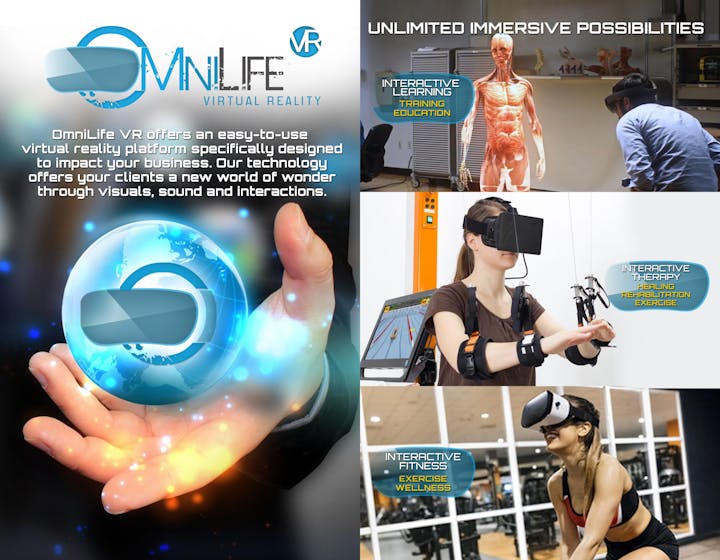 As one of the top 10 cities in America for emerging technology, Kansas City is the perfect place for Virtual Reality.
The Expo will introduce attendees on how virtual reality can aid in education, health, and fitness.
Virtual Reality technology has been around for many years, but it has only recently reached the point where it can create a truly "immersive" experience that is commercially available.
Putting on the headset and headphones allow users to immerse themselves from the real world, and engage in the content like never before. Fully engaged into educational experiences which increase attention, engagement, and retention of learning content and skills, which can be used in the real world.