Description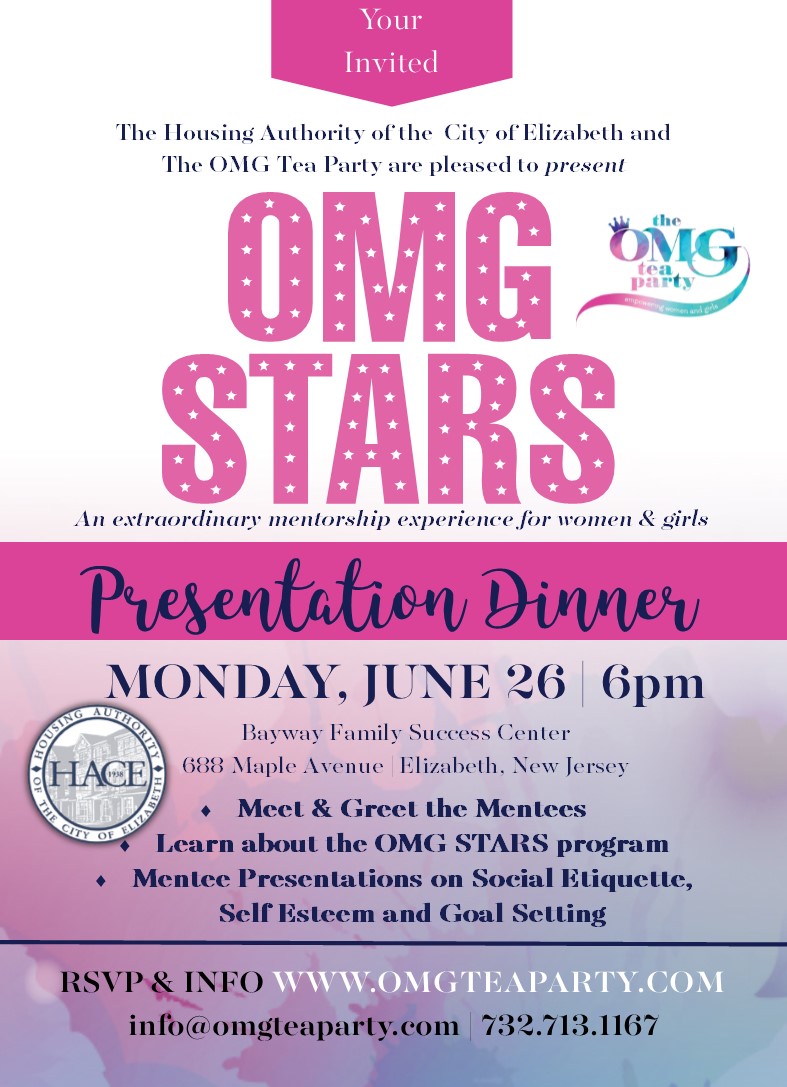 In today's highly competitive society it is critical that women and girls feel confident, pursue success and utilize proper etiquette and social skills. These lessons last a lifetime and help our participants to excel in school, relationships, business and life.
OMG STARS is a transformative experience for girls to ignite their passions and build confidence. The
program includes bi weekly meet ups, dinner, field trips & exclusive mentor sessions with top women from various industries.

Join us on Monday, June 26 at 6pm to learn about our new mentorship program and meet the first class of young ladies to complete the program.
Special thank you to the Housing Authority of the City of Elizabeth and William Jones, Executive Director for thier partnership and support.