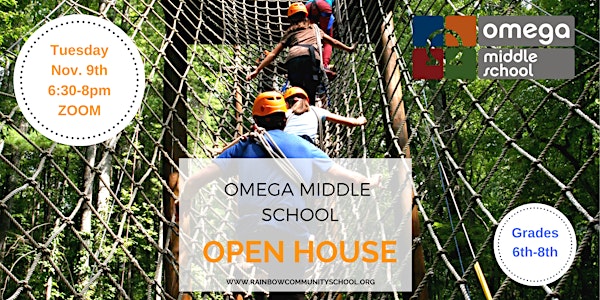 Omega Middle School Open House
Join us for a virtual open house. Learn about our unique middle school program, meet our talented teachers, and hear from our alumni.
About this event
Omega Middle School is a holistic private school based in Asheville, North Carolina.
Omega Middle School consists of grades 6-8 as part of Rainbow Community School. We have a unique educational model that develops the whole child.
The Seven Domains approach in Omega Middle School teaches to the whole student, thereby facilitating their unique cognitive, emotional, and spiritual transformation from childhood into young adulthood.
These courageous and compassionate young changemakers aspire to live in a world that is spiritually connected, environmentally sustainable, and socially just.
Visit www.omegamiddleschool.org to learn more!