OME Bangalore. Online Marketing Enthusiast's Community Meetup

Saturday, March 19, 2011 from 1:30 PM to 6:00 PM (IST)
Event Details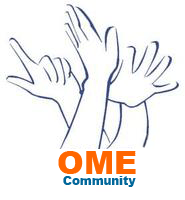 OME Marketing Workshop with Christ University Presents

" Unravel the Myths & Reality of Marketing – Affiliate  Marketing "

Can Affiliate Marketing, Google Adsense Really help YOU Make Money??? Find out from this Workshop


After running more than ten successful, fun, educational and networking get-togethers, we at the OME Community want students and corporates like you to learn some genuine facts about Affiliate Marketing.

•  Find out from both the experts and professionals.

•  Find answers from the audience.

•  Find answers from those who deal with this marketing everyday

You also get the answers to several fundamental questions by attending this free informal event:

Where: Christ University Campus, Dairy Circle
Bannerghatta Rd, Koramangala

Room number 201. 2nd floor new block

Map: http://bit.ly/eQrm4A

Please bring your Printout of the Invitation and your ID

Questions, Directions ? Call: Suresh Babu, 9731388721. Shiv:9845214077

We have 2 experts Harish Kumar and Shartaj who have more than 6 years of Affiliate and Online Marketing and Suresh Babu will share his experience with Google Adsense

Harish Kumar, worked with  Mondera under Chris Sanderson as Affiliate Manager, where he got 40 % of sales through Affiliate Porgrams. Harish got nominated among the contestants for the best in-house Affiliate Manager by ABestWeb. Today Harish works with ClickInc as Partners Program Manager, Managing various affiliate programs for merchants

Agenda:

Attendees Introduction
OME, Introduction
Affiliate Marketing/Adsense discussion
Our OME favorite Power Tips Session
Pictures, Networking
Basics of Affiliate Marketing

Is Affiliate marketing really working? If so how?

Who can I make money out of affiliate? What are the methods?

Is it only for International ?

How do I get started?

How much time should I dedicate to get started?

How much time will it take to see the results and bottom line make some money

About OME Community Bangalore

OME is a group of passionate Online Marketers & Search Marketing Specialists with a tremendous zeal to discover & broaden their knowledge not just on Web marketing, Social media, Search Engine, but any popular Online marketing trends.

OME Face book Groups Page Regular Updates, Pictures, Videos and Discussion here:

OME LinkedIn group with more than 400 Enthusiast:


The OME  Bangalore monthly Meet-up

Join us, the OME Community at our monthly Social media, Search Engine, Web marketing meet-ups. As always OME workshops are quite informal where you get to ask any questions and get answers from domain experts not just among the speakers but from the attendees with years of professional experience.

The audience profile includes students across Bangalore, corporate marketing executives; C-levels- like IBM, Google, Yahoo, Infosys, Wipro, TRX technology, Vayama, Mondera, Start ups, Ad agencies, Search marketing agencies and most importantly the people who implement the strategies.

There are interesting & enjoyable sessions where you get to display your skills with several others and win attractive prizes as well!!

Did we mention that this is also a platform for YOU to network, interact, exchange information, and find potential
employers, employees or new business?

Call: Suresh Babu, 9731388721

OME Community Blog: http://omecommunity.org

 


---------------------------------------------------------------------------------------------------------------------------------------

Partners:

Knowledge/Board Room Partner:
Christ University.
Professors and Students of Marketing Department

Media Partners:

Dazeinfo is one of the leading online Industry analysis initiative which is committed to expose the true inside of technology. Find most amazing insights, information, news, infography and demography of social media, mobile and Internet Industry only on http://www.dazeinfo.com

We Thank Dazeinfo for their gifts to the OME Community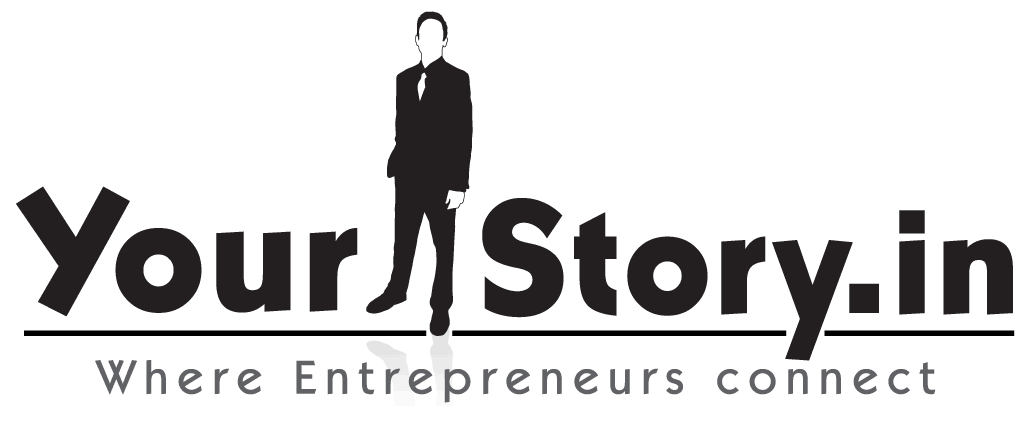 Yourstory.in is the fastest growing online platform committed to providing visibility and meaningful networking opportunities to first generation Young Indian Entrepreneurs, Start-ups and all the Self made professionals


http://yourstory.in/


-----------------------------------------------------------------------------------------------------------------------------------------------

This March OME meet is not just informative and constructive- it is packed with activities to keep you on the edge of your chair and in the process win some attractive prizes…

(besides the recognition you get among the community members & attendees, of course!)

We have some great prizes for the following:
• Best Power Tips (best attribute of all OME meets)
• Best Questions Asked during the March OME meet
• Best Answer given to any question
• Attendees who have been present for more than two OME meets

Other attractive prizes go to:
• Retweets of #OMEComm (OME March Prizes.Unravel the Myths & Reality of Marketing #OMECOMM http://on.fb.me/dZMTrf )
• "Likes and Shares" of OME Community on Face Book : http://on.fb.me/f0CLXi
• Getting friends to attend the OME meet by forwarding Registration URL: http://on.fb.me/dZMTrf
• Word of Mouth among friends and colleagues about OME Community
• Email sharing among friends and colleagues about OME Community meet

We take your word and trust that you have spread the message of OME with your connections. Just claim what you did & the prize is yours!!!
Have questions about OME Bangalore. Online Marketing Enthusiast's Community Meetup?
Contact OME Community
When & Where

Christ University
Dairy Circle Bannerghatta Rd,
Koramangala
Bangalore, Karnataka
India

Saturday, March 19, 2011 from 1:30 PM to 6:00 PM (IST)
Add to my calendar
Organizer
Online Marketing Enthusiast Community Bangalore is a dedicated Online marketing personals contributing, Volunteering to this Community. Professional including SEO, PPC Experts, Social Media Marketers, Brand Evangelist, Affiliate Marketers, Community Managers and more. We thank all of them for their contribution.