Event Information
Refund Policy
Contact the organizer to request a refund.
Eventbrite's fee is nonrefundable.
About this Event
Omayra Amaya.
Flamenco dancer and choreographer. Amaya's legacy is one of a deep and proud gypsy flamenco tradition. The daughter of flamenco dancers Olga and Curro Amaya and grandniece the greatest Flamenco dancer who ever lived, Carmen Amaya. Omayra first appeared on stage with her parent's company, often interrupting their performances. Her first choreographed role came at age twelve, when she performed as her father's partner. At fifteen, she was touring and performing internationally with her parents and other dance companies. Already a seasoned performer, Omayra sought to expand and enrich her art by studying other dance forms. She attended the Boston Conservatory where she received a BFA in Modern dance and Choreography. As a student, Omayra caught the attention of numerous choreographers and respected performers. She worked with Ana Sokolow, Ann Marie Forsyth, Sam Kurkijan and Jennifer Scanlon.
Roberto Castellon flamenco guitarist composer
Roberto began his flamenco career at a young age. His father, guitarist and singer, Roberto Castellon, was his first teacher. By the age of 6, Roberto Jr. was performing at the famous Chateau Madrid in NYC, where he sang and played the guitar accompanied by his father.
By the age of 9, Roberto Jr. and father performed in various Cultural Events and Festivals touring the United States' North East coast. Roberto Jr. continued studying flamenco guitar under the great flamenco guitarist Manolo Baron and was greatly influenced by the playing and singing of the great Sabicas, Paco De Lucia and Camaron De La Isla.
At age 19 he began touring with many companies such as the Jose Greco Company, with which he toured the United States, Europe and Asia. Later, he toured with other companies and artists such as: Maria Benitez Teatro Flamenco, Carlota Santana's Flamenco Vivo Company, Jose Greco Jr., Maria Serrano Alhama Flamenco Dance Company in Germany, Rafael Fajardo, Andres Marin, Rafael Campallo, Juan Andres Maya, Miguel Ortega, and Omayra Amaya, La Tania Flamenco and many others. He has toured the United States, Canada, Europe, Japan, India, Taiwan, Greece and South America.
Roberto is also an acclaimed composer, he has composed and directed works for flamenco productions such as Mano a Mano for Carlota Santana's company and also Bailaor from the production of Bailaor/Bailaora which was featured at The New Victory Theater and at the Joyce Theater in NYC. In November of 2002 Roberto released his first CD titled La Guitarra. In 2004, Roberto was invited by the Gypsy Association of Madrid, Spain to perform in their festival. In 2005, Roberto performs in the Festival De Butarque en Madrid, Spain. In 2009, Roberto guest stars with the Anchorage Opera in "Hot Spanish Nights receiving wonderful reviews. In 2013, Roberto Castellon was invited to perform with The New York Philarmonic at Lincoln Center. From 2014 to 2019 Roberto toured China's Theaters and Jazz venues with his show La Guitarra and Caibana, while also teaching workshops in flamenco guitar. Roberto is the musical Director of Omayra Amaya Flamenco Dance Company and has composed hightly acclaimed works such as: Vivencias, La Sobremesa, Flamenco soy and many others. Roberto Castellon is also a Guitar Maker since 2008. Since then Roberto has exclusively played his own guitars
Francisco Orozco "Yiyi"
Francisco Orozco is from Andalusian family, and was introduced to Flamenco rhythms at the tender age of four. Yiyi was trained by Flamenco singer and father– "Joselón de Jerez" in his Spanish peña named "Peña Fosforito". Considered a child prodigy of percussion Yiyi began his professional career at the age of twelve. By 17 years of age and one CD later, he became more involved with singing, particularly for dancers, and left Spain for Germany on a long-term contract with the company "Flamenco Rubio". Since that time he has performed with "Compañia Flamenca Alhama" throughout Europe and Japan; with internationally known María Benitez "Teatro Flamenco" on Broadway and throughout the U.S.; Domingo Ortega in Venezuela as well "Casa Patas" in Madrid; Jose Greco II in the United States of America and Taiwan; and world-renowned guitarist Serranito . He has also performed with Alejandro Granados, Yolanda Heredia, El Toleo, El Pelao, María Serrano, La Tania, and Antonio Granjero. Critics, worldwide, have toted Yiyi's performance as "fiery", "riveting" his percussion techniques executed with "machine-gun speed" that possesses and "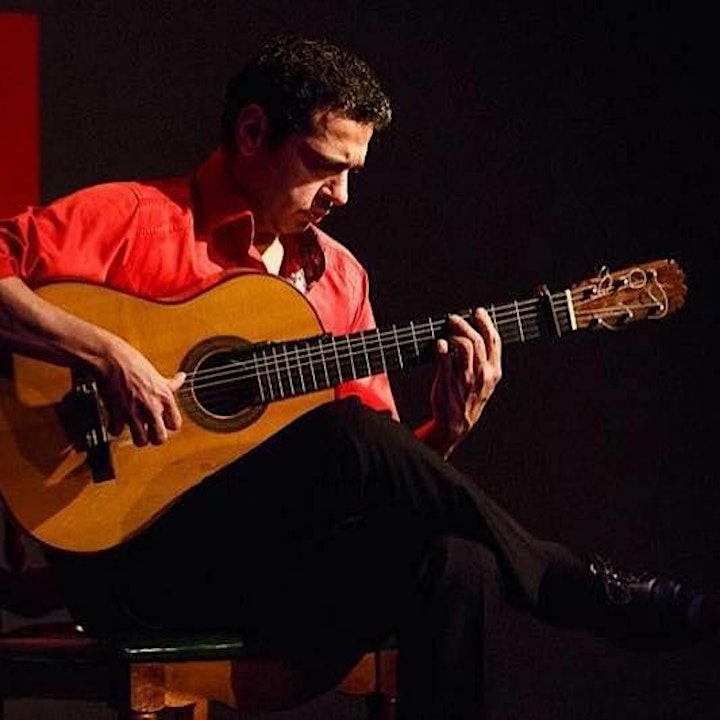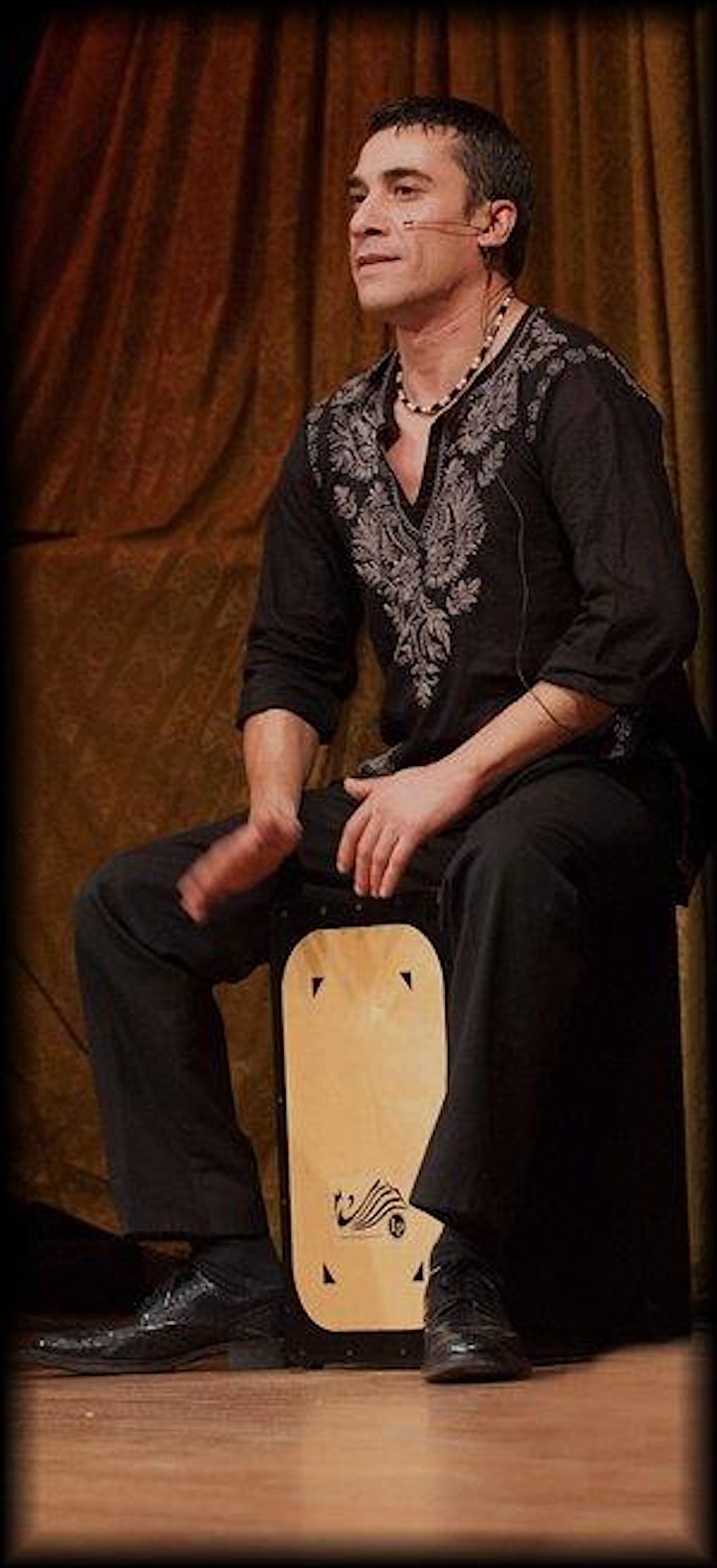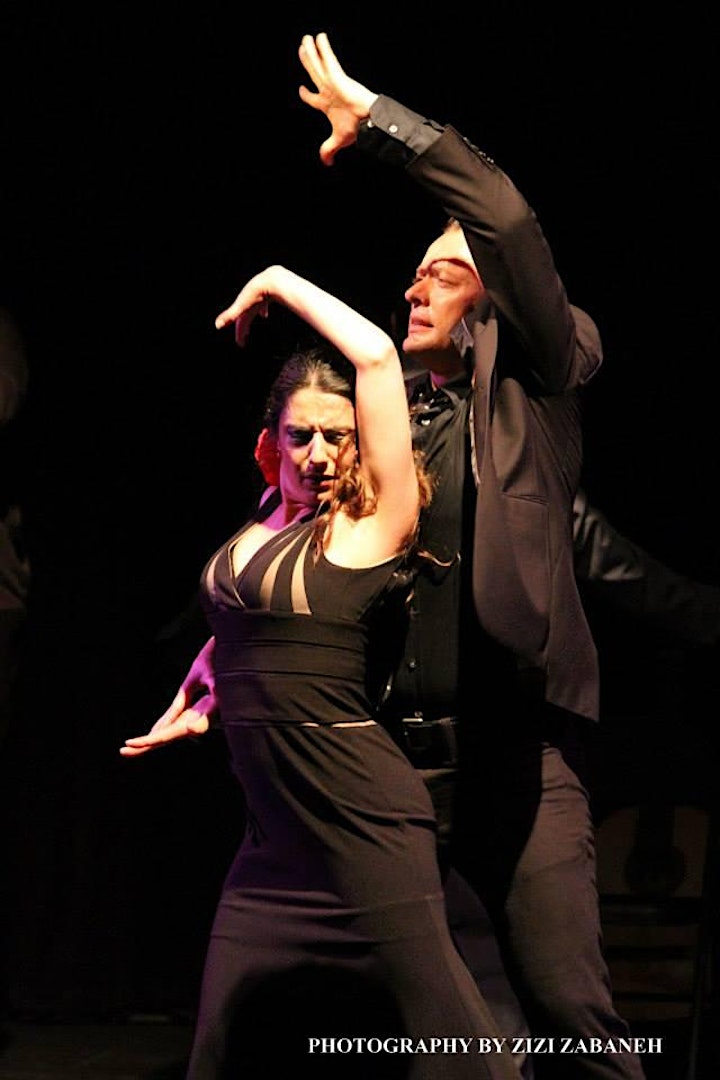 Date and Time
Location
Refund Policy
Contact the organizer to request a refund.
Eventbrite's fee is nonrefundable.