About this Event
Omari Banks Tickets
Pre-sale begins 9:00pm June 19
Tickets on sale 10:00am June 21
Sign up for our weekly newsletter to get pre-sale codes
Seated GA - $20
Bar / Standing - $15
For any wheelchair or ADA needs, please contact the Box Office in advance of the performance at (443) 283-1200.
Born and raised on the beautiful island of Anguilla, Omari Banks found his musical calling at a young age when he first took the stage in Milan, Italy to sing alongside his father Bankie Banx. The emotions conveyed through music touched his heart and a star was born.
Founding his inspiration through an eclectic genre of music, Omari went on to perfect his craft by writing and becoming a proficient guitar player. The budding star went on to win multiple talent shows but as a teenager turned his attention to the sport of Cricket, where he excelled first locally, then regionally and ultimately on the world stage. Omari Banks became the first Anguillan to play test cricket for the West Indies. In 2010, Omari made the decision to move on and pursue his passion for music. With a lifetime of experiences and life lessons, he immersed himself in songwriting and perfecting his musicianship. He dedicated himself to his music and created his debut album, "Move On" recorded in Kingston, Jamaica and Houston, Texas.
With a simple musical mission, to spread messages of love and consciousness, his assimilation of traditional Jamaican Reggae music, accentuated with Rock and Blues backbeats, is an adult contemporary fusion that blends seamlessly with Lovers Rock and R 'n' B. Omari released his "Move On Deluxe Edition" with added new music and a compilation of music videos in this set with the hopes of reaching a bigger audience through a more global approach.
This bold global approach is a testament to Omari's drive and determination, despite the dawning of a musical journey that has only just begun." I want to use the gifts I've been blessed with to have a positive influence on people. I can communicate to all levels of thinking from a child to an adult and my music is ageless and really touches lives because the stories are true and talk about what's really going on."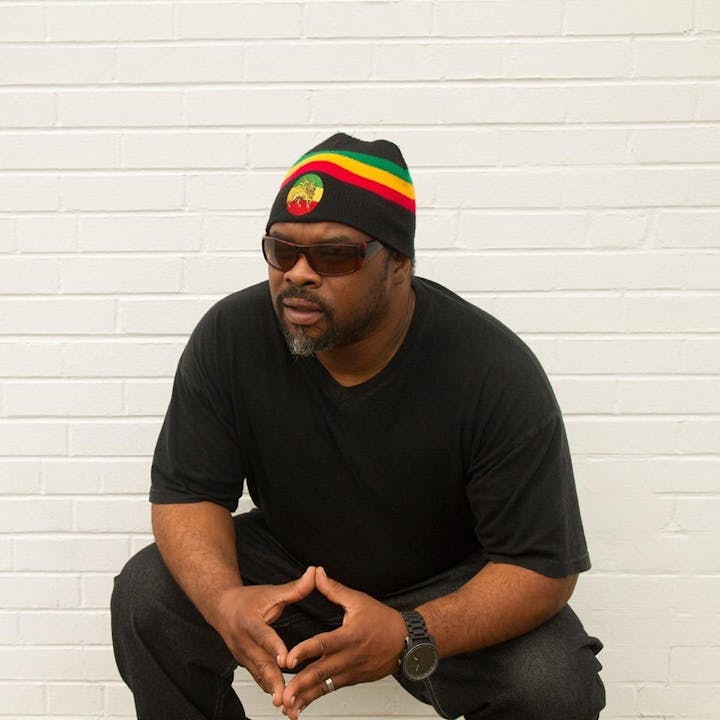 My name is Ronnie Brandon aka i-Ron Lion! Being born in October 1974 on Chicago's southside set the tone for me for a slow grinding successful oratory, music & business career as a public speaker, soul/hip hop/reggae producer-artist & CEO of my arts and entertainment company, ILW! Early on I would start performing with my church youth choir around the city of Chicago. In the late 70's and early 80's, gospel, blues & jazz had taken a back seat in the mainstream and r&b, disco, funk ,rock, pop, reggae & hip hop music which every kid in the nation was loving, dominated the streets, airwaves and t.v. stations!
From the young ages of 9-17, after moving to Virginia, I would begin forming local r&b, rap groups and reggae bands with other area youths, often performing in local talent contests or producing events and parties ourselves! Eventually, after some time in college studying the music business, I got the gig as lead vocalist for a Richmond,Va. based band called The Razor Posse! Later, I would join another Virginia based reggae band called Stable Roots with whom I would write many of my classic reggae songs and tour the east coast USA with! During this time I also began meeting famous reggae singers, musicians and businessmen who would offer their guidance! My desire to be an arts & entertainment company CEO was being nurtured!
Being a big fan of Sam Cooke, Berry Gordy, Quincy Jones, Michael Jackson, Prince, Sean Combs, Kenny Edmonds, Jermaine Dupri, Dr. Dre, Pharrell Williams, Sir Coxsone Dodd, Bob Marley/GYI, Jay Z aka Sean Carter, Kanye West and other like-minded savvy businessmen in music, inspired me also!