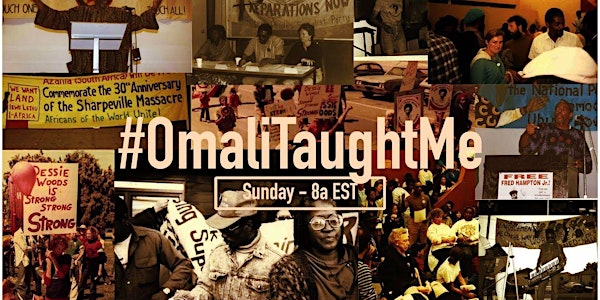 #OmaliTaughtMe Sunday Political Education Study
When and where
Location
Akwaaba Hall at the Uhuru House 1245 18th Avenue South Saint Petersburg, FL 33705 United States
Description
The African People's Socialist Party's (APSP) invites our general membership, supporters and the masses to our #OmaliTaughtMe Sunday Study every Sunday at 8 a.m. EST!
Beginning Sunday, July 8th and for the following eight Sundays, the study will focus on the Political Report to the Seventh Congress of the African People's Socialist Party.
With the deep crisis of imperialism, it is necessary that we are armed with revolutionary theory to educate and mobilize the masses in overturning colonialism and all its effects.
Please register now so that we can send you the study materials! In order to have a lively and vibrant discussion, please read the study materials beforehand.
Call into #OmaliTaughtMe! See numbers below but remember to mute your phone until the discussion segment of the study begins.
Our study will be livestreamed on The Burning Spear TV Youtube channel, Theburningspear.com and on the Omali Yeshitela Facebook page, as well as brodcast on Black Power 96.3 FM in St. Petersburg, FL.
Like Chairman Omali's Facebook page today so that you get notified when he goes live!
**ORDER THE CHAIRMAN'S BOOKS HERE**
We Will Win!
We Are Winning!