Location
602 North 20th Street
Room 3023
Omaha, 68178
Description
Want to help make Omaha a better place to walk?
Join us and learn about easy and low-cost tools for changing neighborhoods into safe and attractive places for people to walk to work, school or play!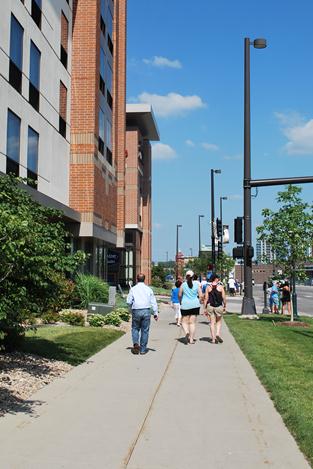 This FREE 5-hour workshop will bring local leaders, community members and national walking experts together to learn about tools and programs available to make our community more walkable.
At this workshop you will be able to:
Meet experts from America Walks

Learn about effective strategies and tools you can use to increase walking

Meet and network with other members of the Omaha community who are interested in walking

Help create an action plan for improving walking in Omaha

Take an active role in making Omaha a better place to walk
This workshop is open to the public. Registration is required. To learn more, contact Carlos Morales with the City of Omaha at 402-444-1699 or carlos.morales@ci.omaha.ne.us