Yoga-Music-Meditation at the Japanese Tea Gardens, San Antonio Tx Ft Desert Dwellers, Bogtrotter, Entheogenic, Rudra Das
About this event
9/11/20
Om Vibrations Presents: Om in the Garden
ONLY 300 Tickets will be sold!
Featuring:
Desert Dwellers, Bogtrotter, Entheogenic, Rudra Das (Kirtan)
Yoga, Workshops, Meditation, and more
GA Tickets will include free water, and vegetarian snacks. 
Artist Experience (All Access VIP) Tickets will include all access (Green Room), full meal (vegetarian options), free water, free teas, concert poster, and all access laminate.
PERCENTAGE OF PROCEEDS WILL BE DONATED TO SAN ANTONIO PARKS FOUNDATION.
NO REFUNDS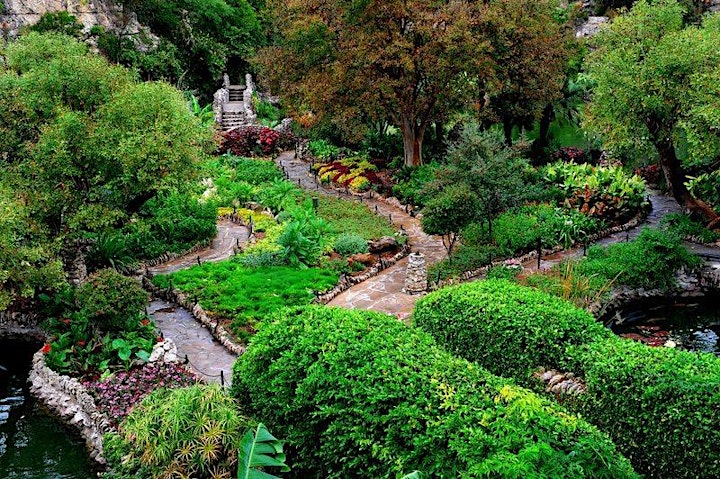 Organizer of Om Vibrations presents: Om in The Garden
Each Re:Evolution media event is uniquely conceived to elevate fans from the role of passive observer to active participant, as we encourage and provide opportunity for fans to co-create their concert experience. This ultimately deepens the connection between artists and their fans, elevating the exchange of energy, and heightens conscious awareness of the knowledge that every one of us is an active contributor and co-creator of our shared reality. This awareness is the quantum leap that will lead us into a conscious, creative evolution of the mind, body and spirit through which our highest aspirations may be realized