Held July 10th 2019 -Laemmle NoHo 7- North Hollywood California. 1PM-9PM. Red Carpet,Interviews,The best films of 2019,Awards ceremony.
About this event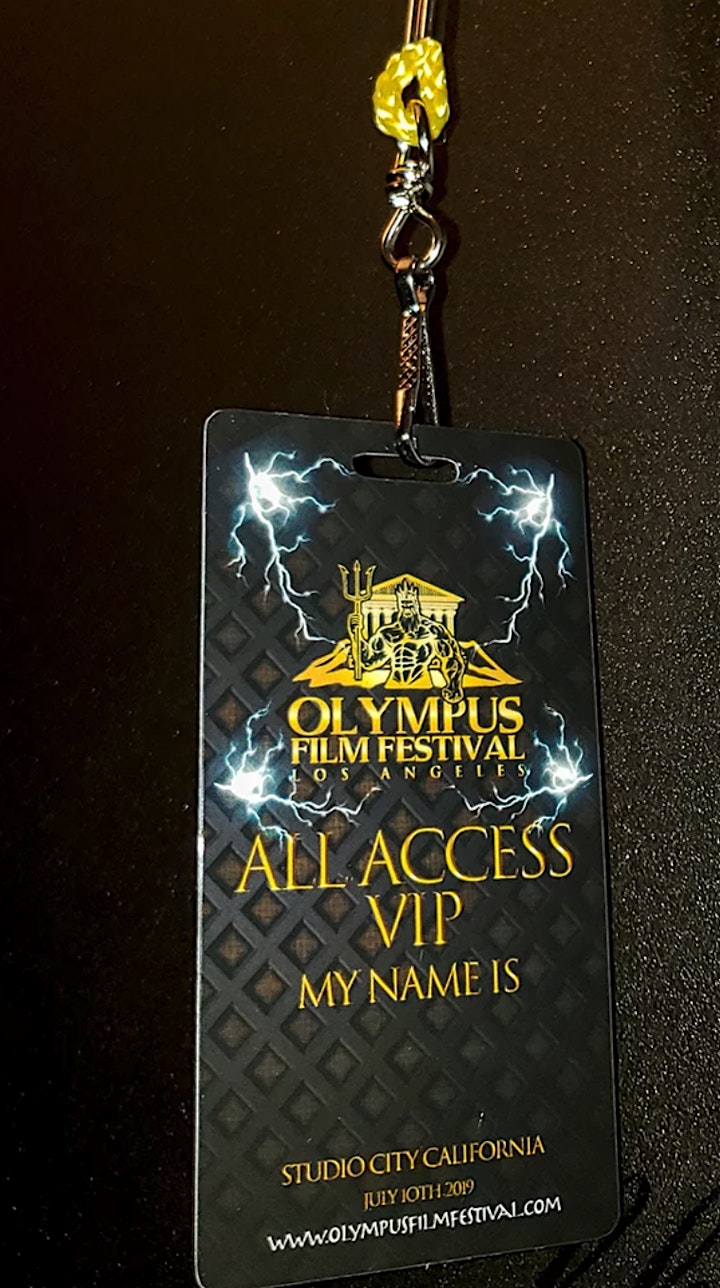 The Gods of Olympus have spoken, the absolute best films of 2019 have been selected to Screen in this one night special event in Hollywood.
Each film representing One of the Six Gods on mount Olympus. This is unlike most festivals.
All of the screening films will be given their God of Olympus trophy, one of the most unique and coveted trophies in the industry.
Because we screen only the best select films there is more time for everyone. Every filmmaker will be given time to speak to the audience, perform interviews on the red carpet and interact with guest before and after the screenings. We have the entire day and night to celebrate.
Invited are some of the best and brightest people in the industry.
Below are the 12 films screening. Tickets will go fast.
Zeus- Mama Bear- Director-Matt Cohen- Stars in Supernatural, General Hospital.
Poseidon- Woodman-Director- Mike Jackson- Emmy Nominated Editor,
Athena- Stealth- Director Astor Stark-Shame, The Girl in the Locker Room.
Artemis- A Boy a Man and a Kite- Director Adam Matalon Emmy Nominated Director, Stephen Emdelman Grammy Nominated Composter,Writer.
Aphrodite-Paris You Got Me- Julie Boehm- Black Widow, Jab Camouflage, RUED71
Apollo-Pulse-Dani Suzuki- The Voice Brazil, So Normal Dinner 2
Best Documentary Features- Momentum Generation, Nossa Chape, Give us this day- Jeff & Michael Zimbalist- Academy Award shortlisted, Emmy and Peabody Award winning American filmmakers
Best Feature Film-My Soul to Keep-Ajmal Zaheer Ahmad, It's a Mismatch, Jinn.
Best International Short- ParleSang-By Blood-Guillaume Enard-Iron Man: Armored Adventures & Jonathan Delerue- Taken 2, Patriot.
Best Drama Film- Chocolate- Thiago Dadalt- Academy Awards qualified.
Best Indie Film-Maturing Youth-Divoni Simon/ Chase Michael Pallante/RNF Entertainment.
Best Documentary Short-Right Livelihood a Journey To Here-Tricia Brouk-TEDx producer. She choreographed Black Box on ABC, The Affair on Showtime, Rescue Me on Fox.