Olympian Nathan Adrian Swim Camp, Sat Sept 11, 11am-2pm, Ages 8-12, $100
3x Olympian, 8x Medalist and Team USA Captain Nathan Adrian is excited to teach for the first time in beautiful Lake Geneva, Wisconsin!
About this event
Join 5x Olympic Gold Medalist, Nathan Adrian, Sat. Sept 11th from 11am-2pm for the most exciting swim event this summer! Only $100 for 3 hours of massive instruction and inspiration!
Whether you've been swimming for awhile or just starting out, Olympic Legend Nathan Adrian will help you BREAKOUT to the next level by explaining the essentials to being a fast and happy swimmer. 
3x Olympian, 8x Medalist and Team USA Captain is excited to share his 20 years of racing knowledge with the Wisconsin Area Swimmers!
This 3 hour action and information packed clinic is for the 8-12 yr old swimmers and this will be the best clinic your swimmer will ever attend. All for only $100!   And for over 2 hours , Nathan will be in the water demonstrating the secrets and essentials to all 4 strokes, starts, turns and STREAMLINES!!   
In addition, Nathan will share his top tips on nutrition, motivation, goal setting and balance.
Every swimmer has the option to race Nathan in a 25 of their choice and say they raced a GOLD MEDALIST!!  
If anyone beats Nathan in a straight up race they get their money back:)!
Tickets are limited to only 50 per session.  So reserve your spot today!
Full Schedule:
10:30-10:55am register and check in
11-12pm welcome and opening talk with Nathan w q&a
12:15-1:45pm Water time! Demonstrating, fixing and racing with Nathan!
1:45pm-2:30pm finish w pictures w Nathan and gold medals and autographs
More info w Josh Davis 210.889.7667 or josh@joshdavis.com
Or call Amy at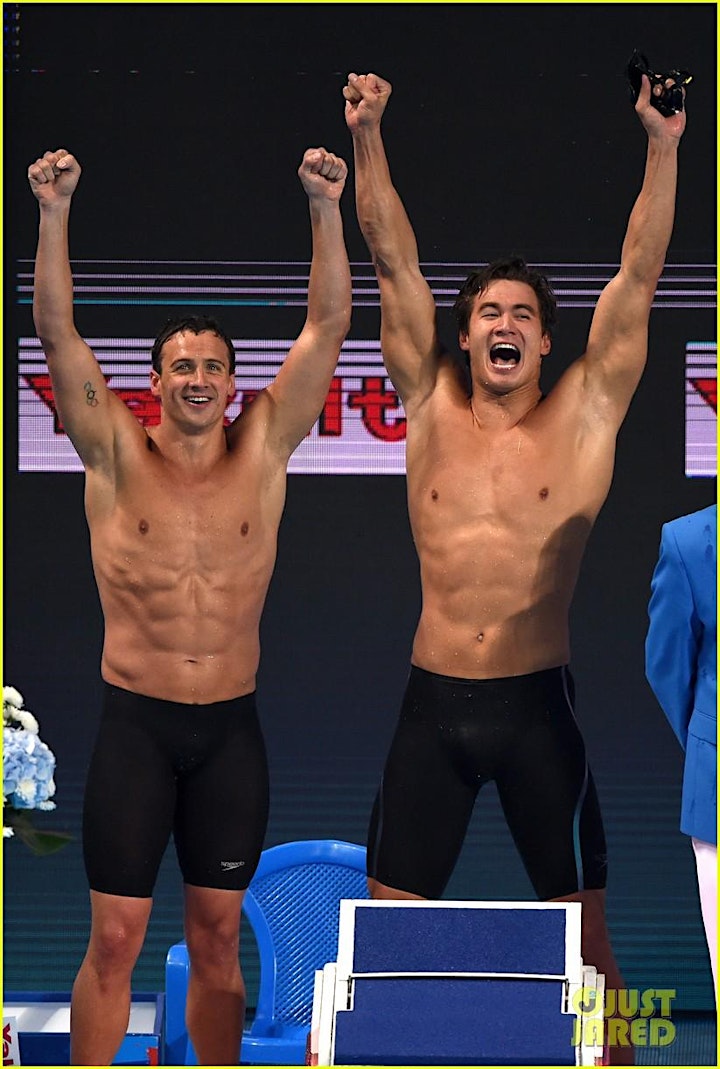 Organizer of Olympian Nathan Adrian Swim Camp, Sat Sept 11, 11am-2pm, Ages 8-12, $100
BIGGER NAMES!    BETTER PRICES!!    GOLD MEDAL SERVICE!!!     BREAKOUT to the BEST!!!!
Started in 1997, the BREAKOUT! SWIM CLINIC is the longest running swim clinic in the nation, lead by Team USA's Greatest Swimming Olympians and is consistently voted America's FAVORITE swim clinic. 
The BREAKOUT! motto is BUILDING CHAMPIONS and SAVING MONEY.  For over 20 years BREAKOUT! has been by providing the biggest names to the clubs with the best prices for the parents and the highest impact program to build swimmers who are champions in the pool and in life.
BREAKOUT! Swim Clinic is the preferred swim clinic of USA Swimming, LSC's, YMCA's and Summer Leagues around the country.
BREAKOUT! Swim Clinics is proud to partner with HAMMERHEAD SWIM CAPS: the safest, fastest, most comfortable and longest lasting swim cap in the world!!   Avoid injuries and concussion.  Get faster by getting rid of cap wrinkles and drag.  Save money, because this is the last cap you will ever need to buy!
3x Olympic Gold Medalist in Atlanta 1996, Captain of the Men's Olympic Team in Sydney 2000 and America's #1 Swimming Motivator, Josh Davis and his amazing wife Shantel created this tour and have partnered with some of the greatest Swimming Legends to help swimmers BREAKOUT to a new level of performance in and out of the pool.