Description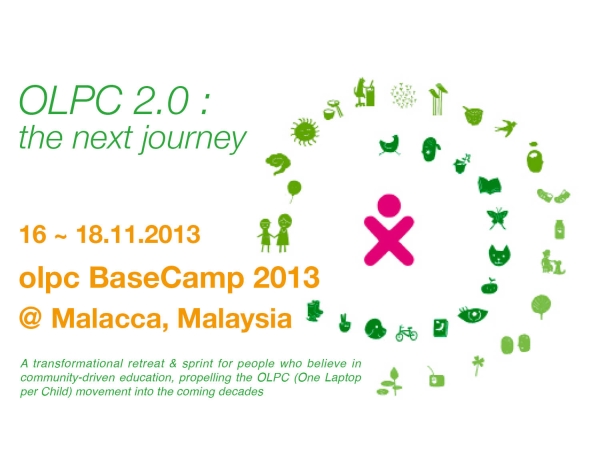 olpc BaseCamp 2013 is a 100% community-driven gathering of people who care about education and the use of technologies to enable learning for children in disadvantaged communities. Every participant can be an active contributor to this mission. When there are dialogues, perspectives sharing and opportunities to work with like-minded people, we may reach a tipping point.
If you are interested in education and the transformative power of technology for learning, then olpc BaseCamp 2013 is for you!
olpc BaseCamp 2013 is a totally volunteer-driven event paid by individuals themselves. There are no registration or participation fees.
olpc BaseCamp 2013 will be held from 16 to 18 November 2013 in the historic town of Malacca, Malaysia. Our main venue will be the friendly Wayfarer Guest House by the riverside right at the heart of this UNESCO World Heritage city.
Website: http://www.olpc.asia/basecamp2013/
Contact: Mr T.K. Kang (tkkang@nurturingasia.com)
Remarks: Participants should arrange and pay for their travel and hotel on their own.