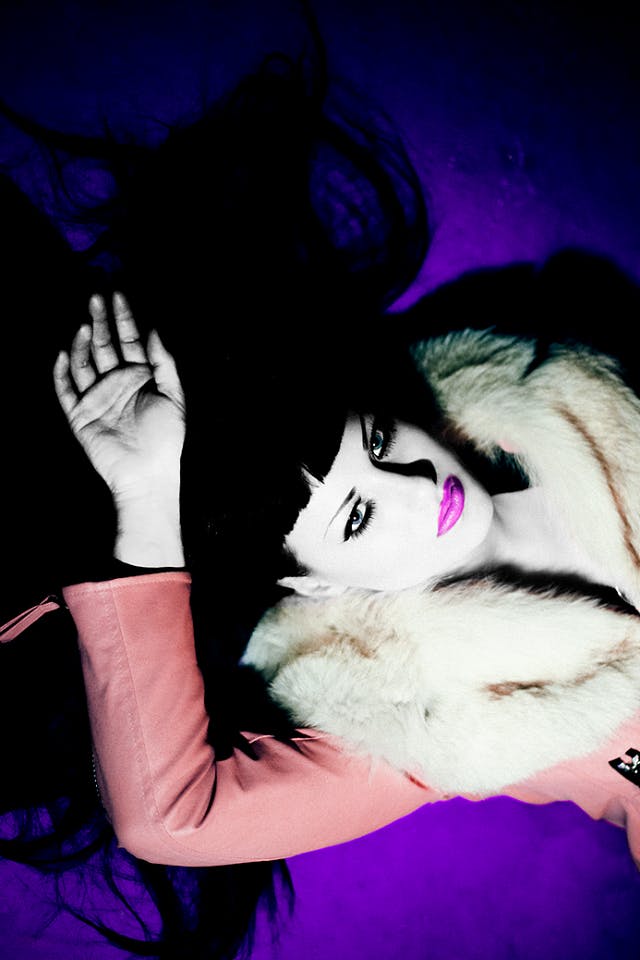 About this Event
OLIVIA JEAN began her career in Detroit, Michigan with her surf-inspired solo act Idée Fixe. In 2009, OLIVIA JEAN signed with Third Man Records and moved to Nashville, TN where she, Ruby Rogers, and Shelby Lynne formed The Black Belles. The Black Belles released their self-titled debut album in 2011 on Third Man Records. OLIVIA JEAN's "What Can I Do?" from the Black Belles debut album was used as the theme song for Elvira's Movie Macabre. The Black Belles performed on The Colbert Show as Stephen Colbert's backing band.
In 2014, OLIVIA JEAN released her solo debut album on Third Man Records titled "Bathtub Love Killings." New Noise Magazine described her sound as "That of an unsavory love triangle between Patsy Cline, Nancy Sinatra and Siouxsie Sioux, with a melancholy croon that is unmistakable." OLIVIA JEAN's cover of "You Really Got Me" by The Kinks, was used for an Yves Saint Laurent advertisement.
In support of her debut album, OLIVIA toured with acts such as The Pixies, Jack White, and Jenny Lewis. She has toured as a guitarist and bassist for Jack White, Wanda Jackson, and Karen Elson. She has also been featured as a session musician on recordings for artists including Wanda Jackson, Kate Pierson of The B-52's, The Secret Sisters, Jack White, John C. Reilly, Karen Elson, and Tom Jones.
Olivia Jean is currently recording her second solo album and we just couldn't wait any longer so she's comin' to play the hits live -- Experience this gold for yourself or bust!