About this Event
How does a girl grow into a woman in a world racked by violence? Where is the line between perpetrator and victim?
The first time I experienced Olivia Gatwood was live at The Bell House in Brooklyn alongside 200 of her fans. Moments before Olivia started reading, the room went silent as the audience collectively took a sharp breath. The room felt electric.
Lauded for the power of her writing and having attracted an online fan base of millions for her extraordinary spoken-word performances, Olivia Gatwood is a thrilling new feminist voice in poetry. In LIFE OF THE PARTY (Dial Press Trade Paperback, on sale 8/20), Gatwood weaves together her own coming of age with an investigation into our culture's romanticization of violence against women. Her precise, searing language--at times blistering and riotous, at times soulful and exuberant—explores how our experience as girls dictates how we exist in our bodies as women.
Olivia Gatwood poignantly deconstructs the dark side of girlhood, violence against women, and society's obsession with true crime in this dazzling debut collection of raw and explosive poems. LIFE OF THE PARTY is as beautiful in its prose as it is powerfully honest, as complex as it is relatable. I am so thrilled to get this book into your hands and I hope you will consider it for prominent and timely coverage this August/September.
7:00pm Doors / 7:30pm Show
$23 GA (Includes copy of book)
Ages 18+
*Please note this event will be mixed seated/standing. Arrive early for best seat selection.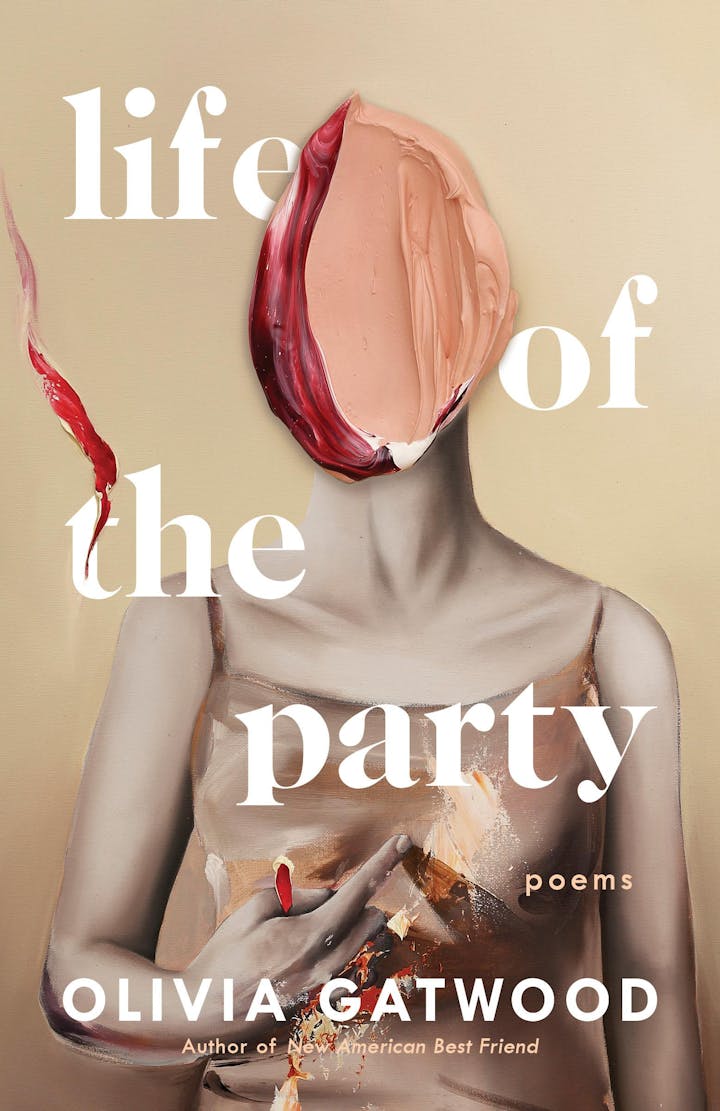 Olivia Gatwood has received national recognition for her poetry, writing workshops, and work as an educator in sexual assault prevention and recovery. She is the author of the poetry chapbook New American Best Friend, and her poems have appeared in such publications as Muzzle magazine, Winter Tangerine, Poetry City, Tinderbox Poetry Journal, and The Missouri Review. As a finalist at Brave New Voices, Women of the World Poetry Slam, and the National Poetry Slam, Gatwood has been featured on HBO, HuffPost, MTV, VH1, and the BBC, among others. She is a full-time touring artist, and has performed at more than two hundred schools and universities worldwide.