About this Event
On June 22, the North American Olive Oil Association will be hosting an Olive Oil Tasting Fair & Fundraiser at The Harvard Club of New York.
The Tasting Fair will be a fundraiser for Beyond Type 1, an organization whose mission it is to change what it means to live with diabetes. Olive oil has been shown to be effective in the management of diabetes.
Attendees will have a unique opportunity to taste award winning olive oils from international competitions. Brands of extra virgin olive oil that will be available to taste include:
Tierra Callada
Yanni's Grove**
Goutis Estate
Olibaeza*
Marconi
Kyklopas**
Valderrama
The Governor**
Casas de Hualdo
Venta del Baron*
1938
Elawon**
Pompeian
Lucini
Pomako**
ACAIA**
Colavita
Olivera da Serra*
California Olive Ranch
Sabino Leone Don Gioacchino*
* 2019 Mario Salinas Award Winne
** NYIOOC Award Winner
Food and refreshments will be served. Renowned olive oil chef Daniel García Peinado from Malaga, Spain will be preparing food samples for the Tierra Callada company.
The Fair will be open from 11:30 to 3:00, so plan your visit at a time that is convenient for you. (We expect that visitors might want to schedule 45 minutes to an hour to stroll the fair, but it's your call. )
Don't miss out! A fun and educational event at one of New York's exclusive venues--and in support of a worthy cause!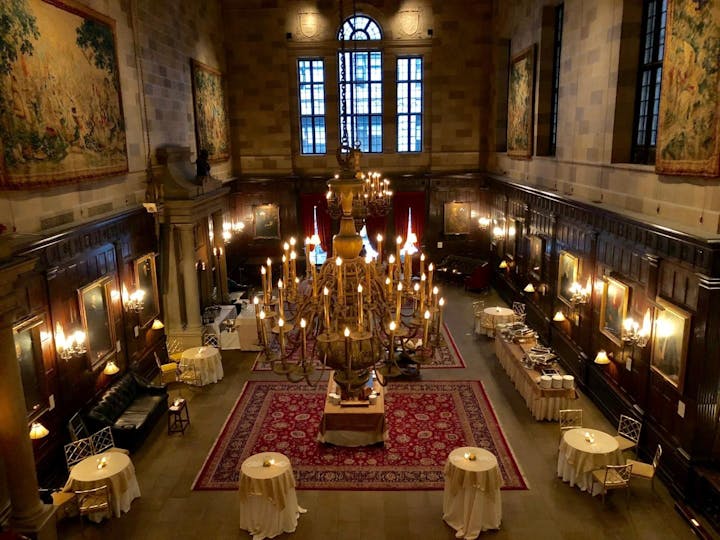 Location: Harvard Hall, The Harvard Club of New York.