Description
This presentation focuses on identifying and treating older adults with depression. Depression can present differently in the older adult population. It is important to recognize symptoms and differentiate between depression and other medical issues that may need physician involvement. Working with physicians can be difficult, and this seminar will reveal ways to make that communication more productive. Older adult men are at a high risk for suicide. We will discuss suicide risk assessment and safety considerations.
This free event is appropriate for community members and professionals and includes 1.5 free CEUs for social workers, professional counselors, marriage and family therapists, psychologists, and nurses. Check in will be from 6:30-7:00 PM. Advance registration is requested as seating for this event is limited.

About the Presenter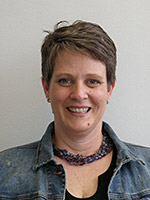 Trish Abbey, LCSW is a clinical social worker with a focus on working with older adults. After earning her MSW from Loyola University Chicago, Trish has developed her skills in case management, program development, elder abuse, memory care, and supervision. Trish has previously worked as a case manager at Leyden Senior Services and North Shore Senior Services, and at Palatine Township Senior Center as Director of Social Services. She is currently a private practice therapist with In-Home Counseling for Seniors. Trish has provided many CEU presentations to a variety of audiences on a wide variety of topics. She is also the Executive Director of the Kott Gerontology Institute, a non-profit organization that provides scholarships to graduate level students in a variety of fields focused on aging.