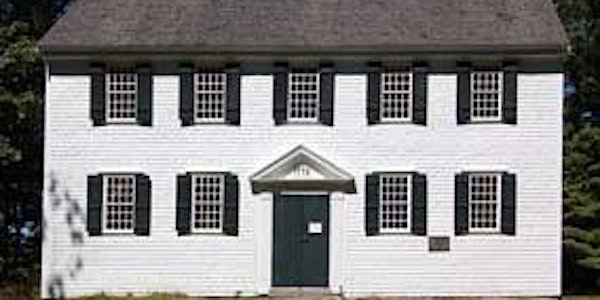 Old Walpole Meetinghouse Candlelight Concert
Location
Old Walpole Meetinghouse
Walpole Meeting House Road
South Bristol, ME 04573
Experience the 18th century in the glow of flickering candles for a very unique and special DaPonte String Quartet concert by candlelight.
About this event
The Meetinghouse is on the National Register of Historic Places and is an exquisite example of colonial architecture, including a soaring hand-carved pulpit. The proceeds from this concert benefit the maintenance of the Meetinghouse.
The DaPonte String was formed in Philadelphia in 1991 and came to Maine in 1995 on a Rural Residency Grant from the NEA and Chamber Music America. This year, in tribute to Maine's Bicentennial, they will play a special selection titled "Maine's 200th: Music of Early Maine". They will be joined by guest artist Eric LaPerna, percussion for a program that highlights significant events along Maine's pre-statehood timeline (from the 16th to the early 19th centuries), with selected music to share some of the cultural influences.