Old Stock: A Refugee Love Story (and panel discussion)
Description
2b Theatre Company presents
OLD STOCK: A REFUGEE LOVE STORY
Created by Hannah Moscovitch, Ben Caplan, and Christian Barry
Directed by Christian Barry
With Ben Caplan, Mary Fay Coady, Jamie Kronick, Graham Scott, and Chris Weatherstone
Inspired by the true stories of two Jewish Romanian refugees coming to Canada in 1908, Old Stock is a humorously dark folktale woven together with a high-energy concert.

This genre-bending music-theater hybrid starring Klezmer-folk sensation Ben Caplan is about how to love after being broken by the horrors of war. It's about refugees who get out before it's too late, and those who get out after it's too late. And it's about looking into the eyes of God.
On April 10th, join The Synagogue Coalition on the Refugee and Immigration Crisis (SCRIC) and HIAS for a special performance of Old Stock: A Refugee Love Story followed by an intimate panel discussion about current challenges for refugees. The audience will have an opportunity to hear from representatives from HIAS, the play's creative team, a recent refugee, and others.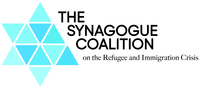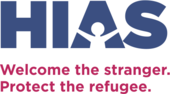 For questions please contact Lisa Owen at medowen@gmail.com or Jolie Schwab at jolie.schwab@gmail.com
---


Praise for Old Stock: A Refugee Love Story
WINNER: HERALD ANGEL AWARD
WINNER: SCOTSMAN FRINGE FIRST AWARD
"PLAYFUL, MYSTERIOUS, BRAVE AND ASTONISHINGLY CAPTIVATING... EMOTIONALLY ENGAGING, VISUALLY STUNNING, AND LEAVES US STILL WANTING MORE."- Musical Theatre Review
"A HUGELY ENTERTAINING EXPERIENCE."- TOP RECOMMENDED SHOWS AT THE 2017 EDINBURGH FRINGE, The Guardian
"CHRISTIAN BARRY'S PRODUCTION FOR THE NOVA SCOTIA BASED 2B THEATRE COMPANY IS A JOY...A THING OF RAW AND UNMISSABLE BEAUTY."- Herald Scotland
"...THE OLD STOCK EXPERIENCE BECOMES IRRESISTIBLE, BORNE ALONG ON A TIDE OF BRILLIANT KLEZMER MUSIC AND ORIGINAL SONG THAT LINKS US TO AN OLD WORLD, AND HELPS US TO LIVE JOYFULLY IN A NEW ONE."- Joyce McMillan, The Scotsman
"A STUNNING VOCAL PERFORMANCE"- The Stage
"DAZZLING...CONCEPTUALLY AND VISUALLY INNOVATIVE...IMPOSSIBLE NOT TO BE SWEPT UP IN THE INFECTIOUS ENERGY...A UNIQUE AND THOUGHT-PROVOKING HYBRID MUSICAL EXPERIENCE."- Local Xpress Halifax
"2B THEATRE COMPANY...A CAUTIONARY TALE THAT RESONATES IN TODAY'S UNSETTLED TIMES"- Ottawa Citizen