About this Event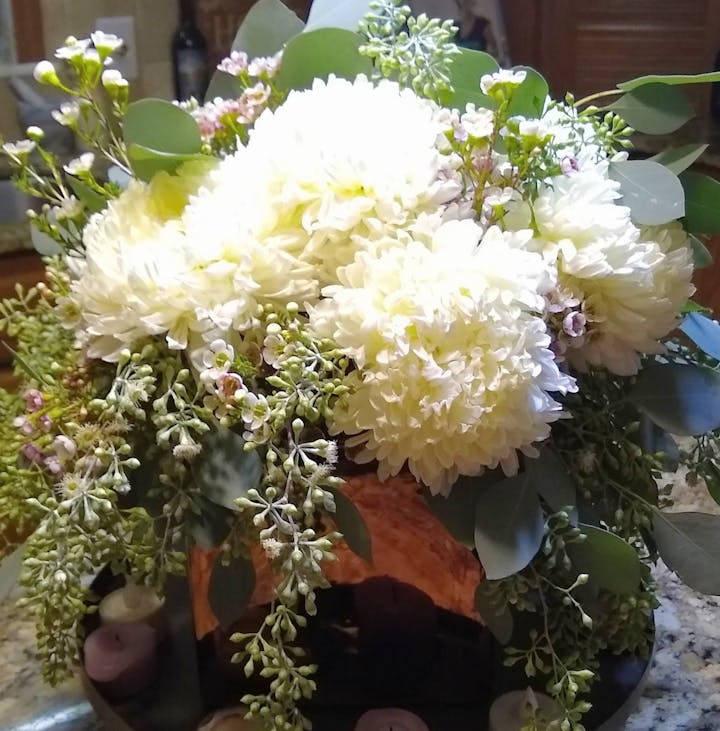 A unique treat for yourself and/or someone you love.
During this floral workshop, participants will learn how to create this beautiful basic floral arrangement. All flowers, materials, instructions, and personalized wood floral box created by Old Soul Woodworking are included. The experience is complimented by a free glass of wine to enjoy while you create.
No experience is necessary. Limited seats available.
Let's relax, enjoy lovely flowers, celebrate Spring, and create a beautiful centerpiece for your home.
IMPORTANT: Part of the registration fee will cover the building and customization of your wood floral box. You will be able to select one of the following designs for one side of your 6.25"x6.25"x5.5" box. Design selection will be confirmed during event registration so that your box can be ready for the event.
*Registration and payment in advance of the workshop are required. Workshop fees are non-refundable and dates are not exchangeable.