Old Schoolhouse Lecture Series 2020-2021
About this event
The Old Schoolhouse Lecture series is brought to you by the 29 Palms Historical Society and the Desert Institute. The series is composed of ten monthly lectures on the second Friday of each month beginning on September 11. Subscription for the series is $40.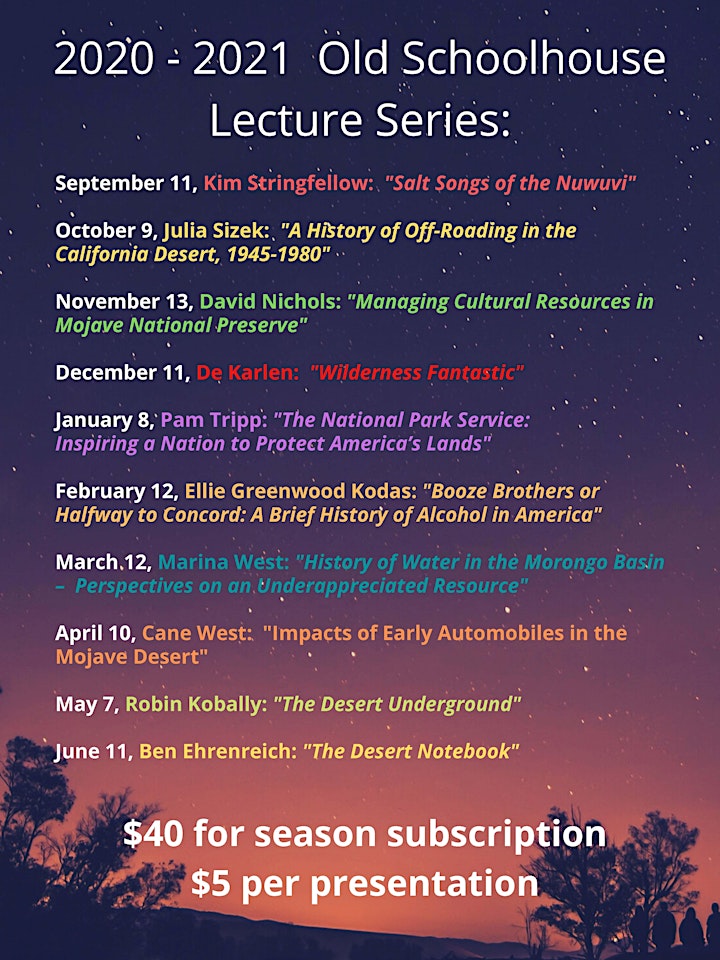 Organizer of Old Schoolhouse Lecture Series 2020-2021
Exploring Nature through Education
The Desert Institute at Joshua Tree National Park is an adult education program offering an in-depth exploration of the park's natural wonders. Learn from highly qualified instructors who are passionate about sharing their expertise, and committed to providing a personal and fun learning experience. The Desert Institute is sponsored by the Joshua Tree National Park Association, and operates with the full endorsement of the National Park Service. Join us this season for an educational adventure.